It's tough to draw a comparison between a wheel and a spoke. The latter may be a key factor that keeps the wheel running but if you lost out one, the wheel still moves. A seemingly confusing analogy can be drawn to today's email marketing software and all-in-one CRM solutions. Most of the integrated CRM platforms have email templates in them, but, at times, they become cumbersome to use. At this juncture, the customers will be looking for an easy-to-use interface. This also pushes them to move away from a CRM and buy a simple email builder that can fulfill all their marketing needs. However, it can't replace a comprehensive CRM solution.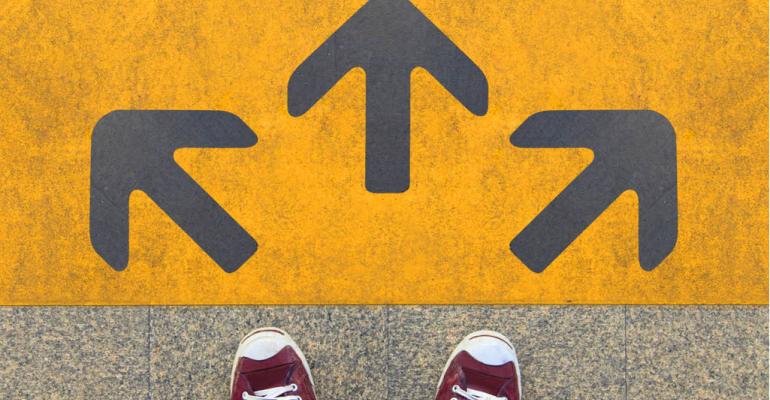 Email marketing has been synonymous with EngageBay. The previous versions incorporated the functions of drag-and-drop and the current version includes templates, email design blocks and a better process to preview and test emails before they are sent. The collective feature of drag-and-drop email builder and a vast range of email templates makes EngageBay a great solution for all your email needs. If you embrace EngageBay, it's like having everything you need – right from lead generation to a successful drip marketing campaign.
On the other side, MailChimp is a great companion and one-stop solution for all email blasts. Their features and integrations allow you to send marketing emails, automated messages, and targeted campaigns. The detailed reports help you keep improving over time. With a presence of over one-and-a-half decade, the company claims to be a leading email marketing platform and sends close to one billion emails a day. But this mighty email software falls short of being a robust marketing automation software and restricts you to the functionality of email marketing.
Though you can relate emailing to the brand name of MailChimp, the next level of precision with sales and marketing can be achieved only through EngageBay. EngageBay's out-of-the-box marketing automation extends far beyond email marketing to include web analytics, social media monitoring, and advanced reporting.
Key differences between MailChimp and EngageBay
Emailing
Emailing is a key feature in both MailChimp and EngageBay. The latter offers more customizations and can blend different emails into the campaign workflow to reach selected groups at a proper time.
Marketing Automation
EngageBay offers every conventional marketing automation feature, plus powerful, industry-leading features like easy campaign building using the drag-and-drop workflow designer, multi-step/multi-channel campaigning, highly advanced automated lead scoring, and behavior-based segmentation. For small businesses looking to take the next step, EngageBay includes tools for sophisticated drip and life-cycle marketing.
MailChimp offers limited marketing automation with mostly just conventional features. In this field, EngageBay proves to be a reliable and innovative MailChimp alternative.
Subscriber Management
MailChimp performs email tracking and subscriber listing, while Agile includes web tracking & tagging. Moreover, EngageBay offers more advanced profiling features, such as a Facebook-style graphical timeline, webstats, lists of deals and campaigns to which subscribers are tacked, mail timelines, and useful widgets.
Social
Get versed with contacts' social space using EngageBay's awesome social widgets that fetch info from your contacts' social profiles.
Both MailChimp and EngageBay provide for social campaigns, but EngageBay lets you automatically monitor social media for relevant posts and pull in updates on your business or sector.
Analytics
EngageBay provides built-in email tracking and turns in reports. EngageBay also provides web analytics at contact level and pops up real-time notifications when your subscribers browse your website.
MailChimp does not render web analytics and caters only to email tracking.
Metrics and Reports
EngageBay's highly insightful growth and cohort charts portray your overall business performance in a timely manner and use graphical reports to explain the success of specific leads. Conversion metrics are of the essence to every business.
All said, MailChimp has already forayed into developing native apps for Andriod and iOS users and EngageBay will be getting there soon. Also EngageBay has to build a strong knowledge and resource base to help customers and prospects get more information about the industry at large. However, EngageBay got into that zone with constant blogging efforts. The rate at which EngageBay dishes out its blogs is way ahead of the industry standards. This makes the brand keep in touch with its customers on a regular basis.
As a business, check your requirement and set clear objectives. If email marketing is what you need, then you have a choice between EngageBay and MailChimp; and if an all-in-one, cost-effective, next-gen CRM and Marketing Automation software (inclusive of email template builder) is what you need then you know the right place to knock the door.