There are hundreds of gadgets released every year, but a majority of these gadgets are more entertaining than functional. If you are looking for handy gadgets that actually serve a practical purpose, you might need to sift through all of the product offerings to pinpoint the options that will make your life easier. There are plenty of handy gadgets that help you live a efficient and productive life, but here are the top 5 that will help you get through the year: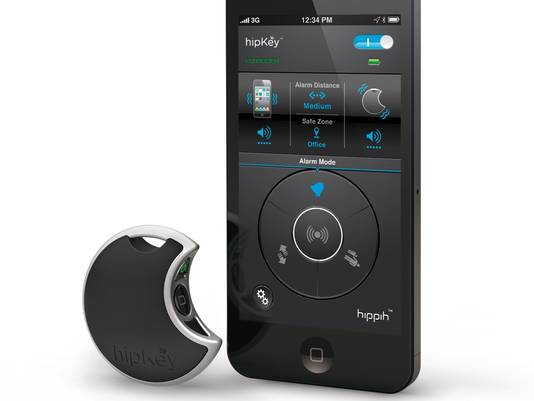 The HipKey For the Absentminded iPhone Owner
If you are a loyal iPhone owner, you can easily find both your keys and your iPhone with the HipKey gadget and app combo. This gadget is hooked onto your key chain, and when you have the app downloaded on your iPhone an alarm will sound when your keys and device are more than 50 meters apart. One great thing about this gadget is that it helps combat absentmindedness when you are in a hurry, and also serves a security function with a motion detection feature.
The iPhone 5 Case that Doubles Your Charge
Do you want to free yourself from outlets when it comes to charging your phone? There is nothing more frustrating than being on an important call just to see that your battery light is flashing red. With the My Charge Freedom 2000 case designed for the iPhone 5, you can double the charge that your phone stores every time it is plugged in. Not only does the case deliver 9 extra hours of talk time, it also keeps your expensive and precious iPhone protected.
Gadgets for Fitness Gurus with Limited Time 
Are you creative when it comes to getting fit? If you have to get active on your lunch break or during a trip to the mall, the FitBit Flex will help you monitor just how much exercise you get when you are away from the gym. This fitness bracelet is more than just a fashion accessory. In addition to being stylish, it will also monitor your step counts, burned calories and distance traveled. If you are tracking your exercise, sync the data with your smartphone and log your activity.
A Tracker for the Frequent Traveler 
If you travel frequently for business or for leisure, the Trakdot Luggage Tracker is the perfect gadget to keep track of the location of your bags. You pack expensive suits and belongings in your baggage, and misplaced luggage can turn into a major hassle and a major expense. By slipping this tracker into your bag, you can receive alerts when you bag arrives to the baggage claim. You can also find out where your bag is if the airline misplaces it.
An Alarm That Really Wakes Up Your Brain 
The traditional alarm will make a sound to force you out of bed, but there is now a gadget that will only turn off once your brain wakes up. The IQ Alarm will help you wake up smarter by asking you questions that makes up wake up and think. By answering the questions, the alarm shuts up and you can wake up faster to get ready for a productive day at work.
There are plenty of gadgets that you can invest in to stay entertained, but not all gadgets are useful for everyday life. Compare all of the gadgets that are hitting the market, consider your lifestyle, and invest in gadgets that are unique and innovative but still practical for regular use.
Abi has had a fruitful carrer working as a histoty teacher. Abi reccomends univerisities such Richmond, who run a range of courses from their MA in art history through to their BA in history for those who are looking to study history.