Home technology is transforming the way we live. While some upgrades might make things more convenient, we can't deny that plenty of tech is designed just for sheer comfort. From heated floors to luxe lighting, check out these five ways smart home technology can transform your home into the ultimate relaxation spot.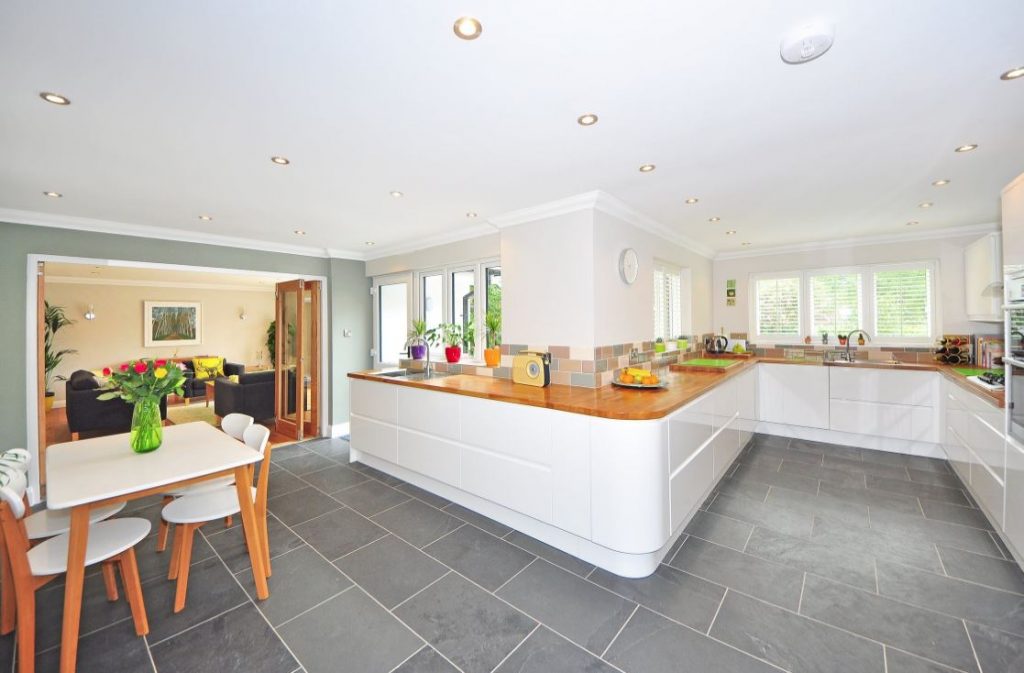 Turn Your Bathroom into a Spa
You'll never want to leave your bathroom once you install some of these glamorous, high-tech upgrades. Consider adding chromatherapy lights to your shower or bathtub; soothing LED lights cycle and pulsate to stabilize your mood and balance your energy. It may not be actual science, but even if you don't believe in its properties, it still looks amazing and makes showers feel much more indulgent.
Upgrade your toilet. Much like the high-end toilets you find throughout Japan, you can invest in toilets with luxury features like automatic opening and closing, motion-sensor flush, a nightlight, self-cleaning, and more.
Set the Mood with Smart Lights
Smart lights connect to your phone and can be adjusted in a variety of ways. You can program them to turn on or off at a specific time, or change the color with a single touch. Many smart lights are also eco-friendly, so you can cut back on energy consumption and do some good for the planet (and your utility bill) while you enjoy your new lights.
Turn Your Kitchen into an Assistant
Invest in a smart faucet to expedite the cleaning process, make cooking easier, and boost the level of clean you can achieve and maintain. If you're tired of interrupting your kitchen activities to look up recipes, change your music, and more, look into getting a voice activated virtual assistant. This will allow you to truly control your surroundings while staying busy with your kitchen tasks.
Say Goodbye to Cold Toes
Never again will you have to get out of bed and deal with icy cold floors in the morning. Heated floors add a luxurious touch to your house and keeps those toes toasty warm when the rest of the world is chilly. You can install an energy efficient floor heating system that warms your home and can help save you money during the winter.
Stay Cool with Smart Blinds
Self-closing blinds can make mornings easier, keep your house cooler as well as more private, and add a touch of modernity to your home's design. IKEA is launching a line of voice-activated smart blinds in April 2019 that will work with a variety of smart home voice assistants.
The IKEA smart blinds are a sleek, budget-friendly choice that will come in two different versions and cost less than $200 per window, making the style affordable and stylish.
Smart home upgrades not only make life more convenient and comfortable but also raise your home's value. Don't worry about buying what's flashy or the most cutting-edge. Instead, consider the practicality of each technology to determine which one truly serves your lifestyle.