Personal finance is a vital skill that needs to be learned in order to move ahead in the modern age. Whether you're making $30,000 a year or have a seven figure salary, without a good foundation of financial sense, you'll end up in trouble. It can be quite difficult to juggle and maintain various accounts and manage your assets but thankfully there is technology available in the form of software and web services to ease the burden. These tools can help manage different bank accounts, assist in creating a budget, or can allow you to completely analyze your finances in complex and meaningful ways. Following is a list of three different services and programs that can help manage even the most tangled mess of finances.
Mint.com
Mint.com is a free service that links together all your bank accounts into one easily accessible page. What's interesting about Mint is that it's a web service online; you can log in from any computer or internet connected device from anywhere in the world. This is useful for traveling or just keeping up with your finances while on commute. Mint allows you to make goals and helps you monitor them as well as provide you with useful graphs and information to track your spending. Not only does Mint service typical accounts like credit and checking accounts, they also include PayPal and investment accounts with companies like Merrill Lynch. Because of its versatility and feature-rich yet intuitive design, Mint is an invaluable tool for managing finances.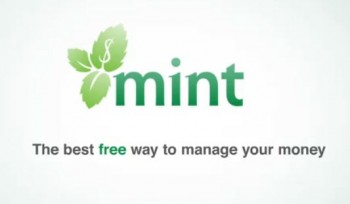 YNAB
You Need a Budget is more than a piece of software. It's code with a philosophy. YNAB follows four principles. These principles are:
Give every dollar a job.
Save for a rainy day.
Roll with the punches.
Live on last month's income.
The method is explained in detail on their website. The basic premise of the four principles is to create a solid financial backing to alleviate stress and frustration caused by financial instability. The program has an almost cult-like following; there's a large community of "YNABers" that are there to help you with the program and assist you in achieving your financial goals. In addition to the community, purchasing the software allows you to enroll in courses and seminars online to teach you more about managing money. YNAB 4, the latest installment of the program, goes for $60 although there is a trial version available.
GnuCash
GnuCash is an open source accounting program. At first it may seem a bit overwhelming because of the sheer volume of information and features available, but there is plenty of documentation and material online for the newbie. What makes GnuCash so special is that it's incredibly in depth; it was created for accountants. It's possible to even use GnuCash for small businesses and enjoy the same functionality as an industry competitor such as Quicken, all for free.
Sarah writes for Drummond Bookkeeping & Accountancy Services LLP. Drummond provide their services to the wider South West region but focus on providing bookkeeping in Plymouth for small and medium sized businesses.