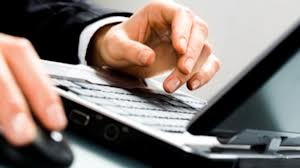 While Dell makes headlines about potential changes to the company's business structure, its product line is enjoying a bit of a revival thanks to an inventive new device. The XPS 12 Ultrabook doesn't fit into a specific device category, but that's exactly where it finds its value. One moment, it's a traditional laptop. But flip the screen—thanks to a mechanism not currently seen on any other computer—and suddenly it functions like a tablet computer, touchscreen and all.
The logic behind this Ultrabook is that it's a 2-in-1 device for people who want the functionality of a laptop and tablet but don't want to buy two separate devices. Thanks to the slick transition to tablet mode, it's a smart play by Dell and one that is earning a complimentary following. But if you're thinking of buying this device, it's worth reviewing the advantages and disadvantages. Here's a quick breakdown of the XPS 12 Ultrabook.
Pros
At the center of the Ultrabook's attractiveness is a screen like no other. While some companies have created adaptable screens, they can be difficult to use, requiring the use of slider mechanisms, hinges and other manipulations. The XPS 12's screen can be switched by a simple, clean flip. And the screen itself is high-quality, offering bright, crisp pictures and excellent responsiveness to touch commands.
While its construction could expose it to fragility and breakages, the Ultrabook boasts a durable exterior free of cheap plastic paneling. And its software is much improved, now stripped down of the amount of unwanted trial software that remains an unpleasantry on many of today's personal computers.
Cons
Alas, no computer is perfect. The available storage space found on the XPS 12 isn't great. There are only 128 GB available, although you can upgrade to 256 GB—for a price. The software is still based on personal computer functionality, which isn't great for a tablet device—the Start Screen is outdated, and while the PC aspect runs on Windows 7, its tablet element can't match what you get from a dedicated tablet device.
In fact, the device's struggles to fully operate as a tablet are its biggest downsides. Even when converted to tablet mode, the XPS 12 is a very large, clunky, heavy device—much tougher to handle and use than the iPad and other competing tablets. And the battery life is nothing to write home about: it's got a six-cell lithium ion battery and only survived one reviewer's unplugged use for 3.5 hours.
That's well below current industry standards for both laptop and tablet devices, which now advertise six to eight hours of battery life, if not more. From a tablet perspective, that's a huge blow—the XPS 12 isn't nearly as portable and built for on-the-go use as other tablets, which is supposed to be one of the hallmarks of tablet devices.
Still, the XPS 12 offers flexibility that most other computers can't provide. It's not a bad option if you want a laptop that can also serve as a tablet in some situations. Consider your computing habits and weigh the savings of a consolidated device when deciding whether this Ultrabook is the one for you.