Among the latest mobile phones nowadays, the Android phones have achieved the most significant position in the world in terms of popularity and providing its user immense features and applications. There are different tastes of different people regarding the topic of Android phones .According to me there's nothing like a best Android phone but in this materialistic world, and this competition there's an ongoing race to acquire the top position among the best android phones.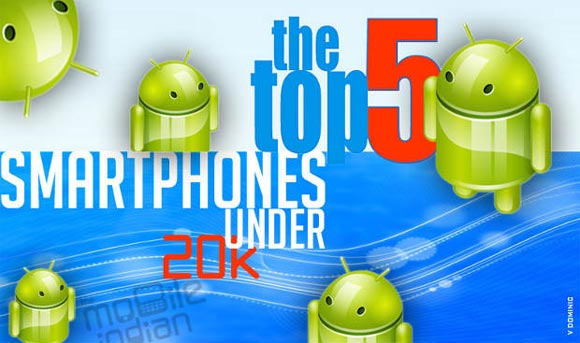 Some of the best android phones of this month are given below , Now it's all up to you to decide which one is the best for you.
HTC One
To start off with the proceedings we have the latest one , in fact its name is also HTC One , to be honest I'll tell you that it's best of all the Android Smartphones .Everything about it is simply superb , talking about it's auspicious design it has a large enough of 4.7 inches i.e. 1080p screen . It has an ultra pixel camera including both front and back camera .. Talking about its processing it has a quad core processor  .I think it might be enough for you  so go and get one.
Samsung Galaxy S4
After launching the Samsung Galaxy S series of S1 , S2, and S3 it was the time for the fourth generation to launch . It was the time Samsung Galaxy S4 to enter the world market. It was initially launched in USA and later on in other parts with a 1.5 GHz quad core processor in fact an octal core processor in other parts of the globe . It has a huge screen of 5 inches and 1080p screen.. The storage capacity of RAM is about 2GB.. An incredible 13 mega pixel camera is the best feature of Galaxy S4.
Galaxy Note II
The Samsung Galaxy Note 2 is a well designed and latest Smartphone (http://techiecold.com/ ) with number of games and apps.. Just have a look at its features it has a 5.5 inch huge screen along with a 6 mega pixel camera with a multi view mode that enable you to run two applications at one time.
HTC First
You might be shocked by seeing another HTC mobile on the list but it's really true after HTC one another android phone that is the HTC first . There are two reasons for this mobile to be on this list one is that it was launched with a full Facebook Android experience and the other one is that you can turn it off in order to experience Android Jelly Bean .It has a 1.2 dual core processor , 1 GB RAM storage . And the best one a 720p HD display
Nexus 4
It's impossible for us to remove Nexus 4 from this list no matter it's a bit ancient . The one and only Google Android phone that gets the latest android updates. And that's why it's worth $290 . It as a large 4.7 inch screen display , 2 GB RAM along with a 8 mega pixel camera . According to some folks if want a pure android experience than the Nexus 4 is a must.