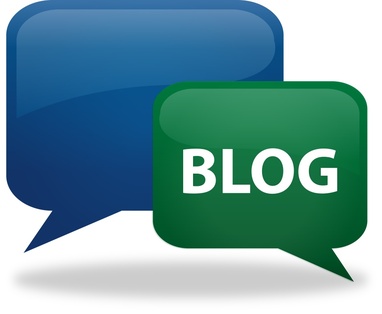 Just because you write a blog and have selected a topic you know millions of people will want to read about doesn't mean you'll be successful. There are thousands of others already out there who had the same thoughts you did. Maybe you don't have the readership you'd hoped for or you're seeing a decrease in subscribers. There are a few simple solutions and changes you can make that will help improve the popularity of your blog. The number one success tool to use for your blog is to make your presence known through social media networking and by showing your readers that you're human, too.
Organization
Plan a day to take off from writing and clean out your workspace. A lot of clutter causes the two D's — depression and distractions. Put everything on your workspace away, whether you file it, get rid of it or store it out of sight. Just make sure you keep things organized so you can find things when you need them.
This includes your computer's desktop. Organize everything, including photos, videos and documents, so they're easier to find. Create folders and categorize everything so it'll take you less time to find them when you need them.
Tweet tactics
Consider the time of day you retweet things related to your blog. The best time to retweet is just before bedtime, so your tweet is the last thing your readers see on your Twitter feed.
Catchy titles
Create catchy titles for all your blogs. This will create an emotion in your readers encouraging them to read on. You can also use the catchy title tactic when it comes to creating tweet and posts for your social media marketing endeavors. Get your visitors to want to read more by making the title create an emotion, such as a sense of doubt or curiosity, have a solution in it or simply make them laugh.
Talk to people
The best way to make your social media marketing a success is to communicate with your readers. Respond to every tweet, comment and post about you and your blog. You can't ignore them. It's common courtesy to respond to all emails and comments. Make your readers feel like they're being heard. Treat your readers like they're humans not clicks which earn you money.
Be human
Create an emotional connection with your readers and prove to them that you're human just like they are. This means include personal experiences and stories in your blog posts. Also include a personal touch in your tweets and posts. If your readers believe you're human, rather than a writing robot, they'll be more likely to read what you have to write. Plus, if they feel a connection with you, the more likely they are to comment and interact with your blog and social media sites, resulting in increased presence on the Internet.
Make a list
Make a to do list for the following day just before you go to bed on the night before. Consider this list a goal sheet. By having a goal sheet for the next day you'll be more focused and more likely to get everything done during the day. Include things like research, post on Facebook, post on Twitter, write blog, go grocery shopping or anything else you need to do during the day.
The key to successful social media marketing is being interactive and showing your readers you care enough to listen to them. Be interactive, show your readers you're human and show your readers you believe they are human, too. There's no fast and easy way to make your blog an overnight success, but with a little effort and some social media marketing it will be a success.