The goal of growing any business is to bring in more revenue and bigger profits. Consider a small mom-and-pop restaurant that decides to begin franchising. The owners spend less time working but earn more money because they've stopped making food and started selling their restaurant. This same form of expansion is possible with Web design businesses if it's approached in the right way.
The Scaling Fallacy
The first thing we'll need to do is dismiss the scaling fallacy. Think of the scaling fallacy in the same way a giant insect is depicted in the movies. Physics tells us that a normal ant can lift many times its own weight, yet the laws of physics also explain why a super-sized ant would be crushed under its own weight if it were simply scaled up. The same is true of many business processes.
Many Web design companies think the best way to scale their business is to expand into ever-broadening marketplaces. If they were founded in Miami, then they need to expand to Orlando and eventually dominate New York. This couldn't be further from the truth. This doesn't take into account the added cost of meeting with customers in these far-off cities or managing design problems that result from reductions in face-to-face meetings with clients.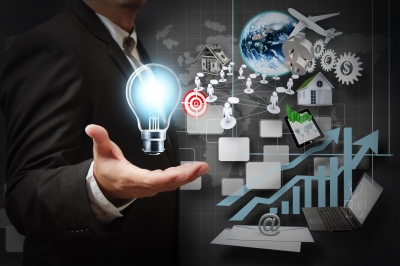 Give up Web Design
As the folks at Silktide found out, sometimes you've just got to give up on Web design if you want to grow your Web design business. They had a profitable Web design business, but they wanted to grow beyond the limitations of their local community. Winning clients in other cities was costing the company in terms of reduced profit margins and they needed to make a change. The team began experimenting with alternative business models and settled on developing web-based products with a subscription model. These products brought in less revenue, but they also required a considerably smaller investment of time and resources. This led Silktide to make the transition away from designing websites for clients and moving into designing Web apps. This work still requires the Web design skills the team has acquired over the years, but the product and business model are different.
WordPress Hosting
One of the most frequently used content management systems on the Web today is WordPress, and one of the most overlooked services Web designers could offer their clients is hosting. Although designing websites for clients isn't scalable beyond your geographical region, hosting and administration for WordPress sites are scalable. This is because face-to-face interactions aren't required with WordPress hosting and administration the way they are during the design process. Additionally, this is a service that can easily be integrated into an existing Web design business in order to gradually transition clients to more profitable services.
Maintenance Contracts
Similar to the need for hosting and administration with WordPress sites, every site needs regular maintenance. Begin by creating a maintenance contract that will secure recurring revenue for your company. Then analyze these contracts regularly to ensure the service is profitable for your company. Monthly reporting can help demonstrate your value to your customers and performance reports can help with landing new customers. Add to this some form of automated monitoring and you can really wow your clients by solving their website problems before they even know they exist. Each of these tasks will draw on the Web design skills already in use by your business, but they're leveraged in more profitable ways.
Image credit: nokhoog_buchachon on Freedigitalphotos.net