You might be able to do all the market research work of your company yourself. However, it is always recommended that you hire professionals for such task. It would give you the best results and save you a lot of money. Hiring an experienced firm would save you a lot of time as you will not have to engage in it yourself and you can utilize your time for something that is more important.
There are many companies that you may find on the internet which could help you in the market research of your company. Blue Yonder can assist you in the best way in the market research and get you the research data so that you may modify your products accordingly. Visit their website here – http://blueyonder.agency/.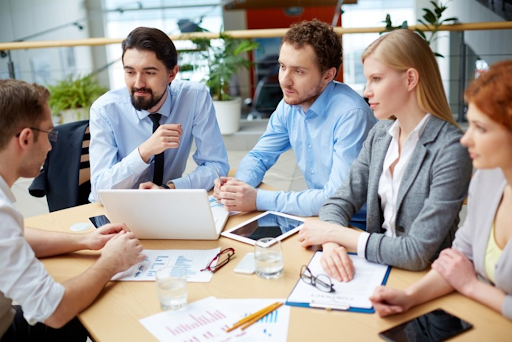 See what you need
This is the most important factor that you need to consider. Sometimes, it may be possible that the research is not that much, and you can manage it yourself. And other times, you may be in dire need of professionals for the task. Therefore, it is necessary that you identify what kind of information you need and have a specific field to guide your firm. This would also make the firm's work easy and they can dedicate themselves towards a single field. You must be aware of what the customers are expecting from you and then make your products according to their needs.
Benefits of Outsourcing Market Research
The advantages of outsourcing the market research of your company are:
These firms are experienced and have knowledge about survey questionnaires, asking questions and about the focus groups.
If you make the research yourself, your customers might doubt about the products that you are selling but under professional's research, they would have the best products.
The customers would be able to launch a complaint easily to an outsider.
Use Data, Market Reports and Field Research
You may get the support from numerous sources. There are many methods in which you can make field research like direct observation, interviews and surveys. Your way of conducting the research will have an impact on the results. It is necessary that you ask right questions, talk with people frequently and essentially talk to right people.
Interpreting the Information
It is important you readily accept the information available in the market. You must take care that the format in which the data is available suits the purpose that you need it for. The date may have been collected for some other purpose and therefore, you must interpret the information correctly. Also, take care that the information is not out of date.
How to find the Right Agency?
It is necessary that you find an agency which has a good reputation in the market. The firm must be well experienced and have a good staff. The firm must have sufficient information in the field and the project in which you are hiring it.
Conclusion
Therefore, it is necessary that you hire a market research firm for your company. A good, reputable firm would help you in boosting the sale of products of your business and thereby get the recognition and fame.