We live in a highly technological age, and this allows us to enjoy numerous conveniences that weren't available just a few short years ago. However, a few bad apples can ruin the whole barrel. There are those out there who use unethical tactics at the expense of others. It's unfortunate, but the truth remains that there are measures you should be taking to best ensure you maintain the level of protection you need to provide the safety your sensitive information and data require on a day-to-day basis.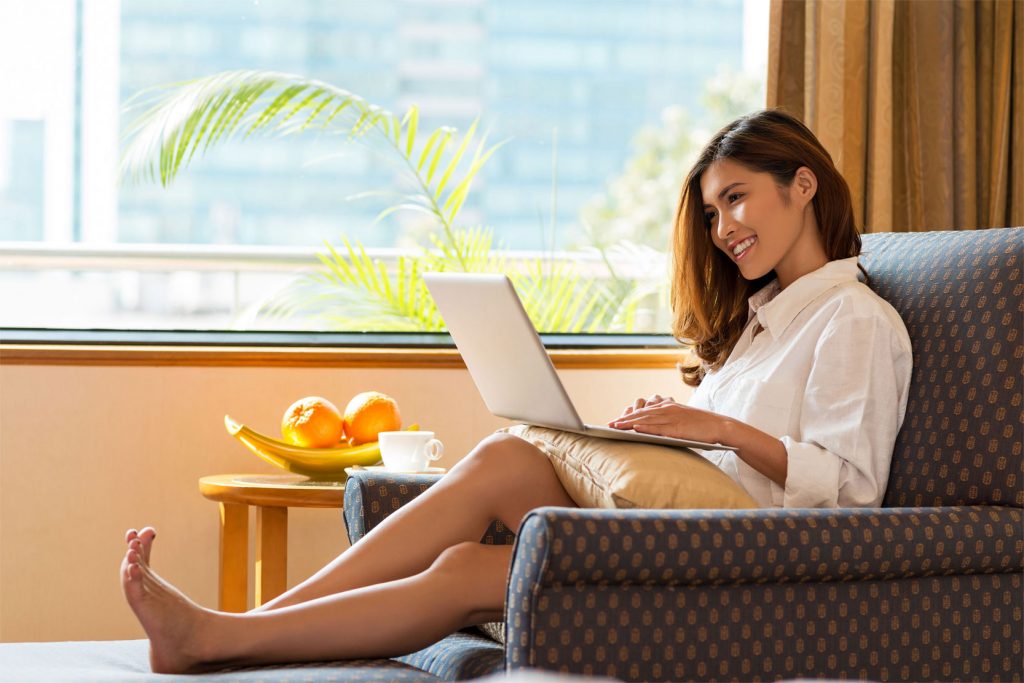 Pick the Right Anti-Virus Program
Most of us are aware of the importance of installing an antivirus software program on their computers, but many overlook the importance of taking time to understand what to look for in a product. A few things to seek as you shop products include:
Protection for both your home and business

Banking and payment protection

Anti-theft protection

Parental controls
With so many products on the market, it can be difficult to decide which is the right one for you. Products such as ESET offer award-winning Internet security at a reasonable price, however if you're out of cash, there's many free alternatives that do the job fine, such as Avast for example.
Ensure Deletion
It can feel simple to get rid of information on your computer, even easier than it is in the physical world. After all, all you have to do is hit delete, right? Wrong. Just because you've hit the delete button on that email or document doesn't mean it's gone. In fact, it's easy to recover. Whenever you need to delete something for good, take the time to either research or use your device's user's manual to determine the proper steps to take to ensure data is completely erased. This is especially important for secure information such as bank statements and tax information.
Always Be Aware
Just as new and exciting technology is introduced everyday to make our lives easier, there are also new dangers around the corner that can impact you when you least expect it. While your data and information may be perfectly secure in one moment, in the blink of an eye you can find yourself victimized. Therefore, you must constantly be monitoring your information. However, life is busy, and most don't have the time or resources to ensure proper monitoring. There are tools available to help you continually adjust to changes and keep your devices constantly monitored.
The Unknown Email
It happens to the best of us. We seen an email with a subject line that seems urgent or enticing. All too often, however, these are scams to introduce a virus onto your computer. Unless you are expecting an email or know the sender, proceed with caution. A few helpful tips to keep in mind include:
Hover over the email in your inbox. This allows you to see further information and determine if the domain seems legitimate.

Look out for improper spelling and/or grammar.

Check for a company logo in the message.

Be aware of blatant requests for personal information.

Watch for suspicious attachments- a very common way to introduce a virus.
Firewall
Along with a reputable anti-virus software program, you should also have a firewall running on your computer. This alerts you of suspicious activity and indicates when a potential hacker is trying to download programs on your computer or device that will pose a threat. Windows machines come with one by default, and if you know a thing or two about computers, you can manually allow or deny every single connection that happens in your PC.
Keeping Protected in a Technological Age
Today, we are able to take advantage of the ability to stay connected with the world at the click of a mouse. While this brings with it numerous advantages, there are those out there who use new these capabilities to their selfish advantage. Of course, it's crucial to ensure your computer and mobile devices are protected with an anti-virus software program. However, with more advanced techniques being taken by hackers, people are encouraged to take additional steps to fight back and proactively protect their sensitive information. By following these tips, you can best stay protected in our digital age and truly make the most of modern conveniences.