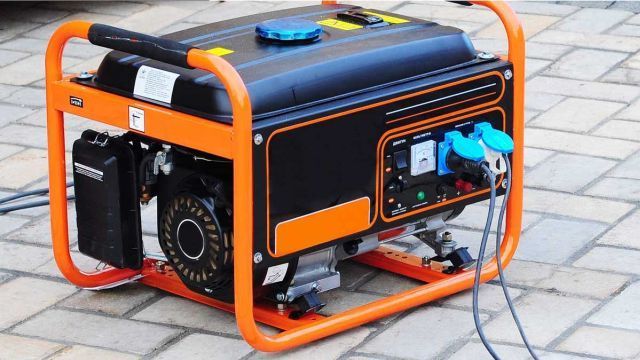 If you think a standby generator isn't a hassle-free equipment then you always have the option of buying a movable generator. Besides, while buying a generator there can be several important features you might want to look for.
Generators are also available based on shape and size. Apart from different features, they also have different load capacity depending on the quality of the equipment. If you know the size of a generator you want, you might also want to read some of the points recommended in getting the best product for yourself.
If you are an experienced customer, you might have an idea about the features essential in your buy. However, if in case you are new to this market and have no idea of getting yourself the best portable generators for the money, this is the right place you have put your feet in.
Basics of a portable generator
If there is a blackout at your home any day, portable generators are capable of supplying power to essential devices around your house. If in case, you are looking for a portable device suiting to your workplace, you can get yourself a medium to large size portable generator that will take care of your needs.
Power backup with portable generator
Most of the generators work on liquid propane or gasoline. It is used to back up essential appliances in day to day life such as fridge, lights, or a sump pump during any kind of outrage. All you need to do is add a switch manually, and all of the output of the generator can be utilized to generate electricity.
On the other hand, some generators are based on solar power. This solar power is used as a medium where battery can produce massive energy.  Larger the energy, larger is the appliance. Besides, it can also keep produce a large amount of electricity provided the generator has high power.
Power requirements
The watt production of the generator determines the appliances it can help power. Therefore, before purchasing on a generator, you should always check on the amount of power you might need.
Features of a portable generator
The best thing about portable generators is that it ranges widely based on features and size. For example
Circuit breaker protected outlet system to stop generator reloading
Larger capacity of fuel tanks to last for longer time
Power which is integrated and delivered is considered safe for important electrical alliances
Low tone mufflers to make it noise free.
Power generator safety tips
It is always important on your side to be careful and maintain some precaution to avoid any uncertain conditions. Here is a list of some general instructions you can follow at the time of any crisis.
Portable generators release carbon monoxide. It is a deadly chemical which can't be seen or smelled.
Prevent yourself from running a generator in a compressed or closed area.
Using an open ventilation like windows or doors are not really effective