SEO for quite some time is in the scene. For every blog and website SEO is a matter of concern for all. For this, SEO experts are making ways to convert their non-SEO sites to the best. Among many, plugins play a vital role in building a strong strategy for SEO.
When you are looking to build a website or blog in WordPress, you'll need to install some of the cool plugins to make your website more SEO friendly. If you are an IT geek, you must already be familiar with the strengths of WordPress development. WordPress website development is itself a very strong way to give a value to your SEO strategy. Below we have 5 of those plugins that you need to install to your WordPress site to boost your SEO.
SEO by Yoast
This is one of the top plugins for WordPress developers. Adding titles, meta tags, meta keywords and a lot more is going to be quite easy for the blogger. SEO by Yoast also lets you to write your own categories, tag pages and also will allow you to play more with this great WordPress plugin.
Its popularity can be imagined by the number of downloads. So far, the number has crossed 4.5 million downloads. And with its great use and compatibility, it has achieved a 4.7 out of 5 rate star. Joost de Valk, a web developer, an SEO expert and an online marketer, is the creator of this awesome WordPress plugin.
Don't forget to download SEO by Yoast.
Google AdWords Keyword Planner
As the name sounds, this tool is developed by Google. This tool is all about keywords and ads. You can find the existing ones, relevant to your blog or website. Google AdWords Keyword Planner also lets you create your own list of keywords by simply multiplying different keyword lists.
Keywords are a must-have thing to help your audience find you. Download Google AdWords Keyword Planner and add value to your SEO strategy.
SEOPressor
This is going to be the most useful WordPress plugin. When incorporated into your blog or website, you can manage your posts, pages, in fact, your entire site. With an inbuilt keyword research tool, you can get long tail keywords. SEOPressor also allows you to check the quality of SEO of the content.
Saving your time, SEOPressor is a must download for your WordPress site.
Broken Link Checker
Have you ever faced broken links on your site? Sure you would have. But nothing to worry as we now have Broken Link Checker. This plugin will look for the broken links on your site. And if there are any broken links, you'll be notified. Hence, enhancing your capabilities and offering a better performance of your website.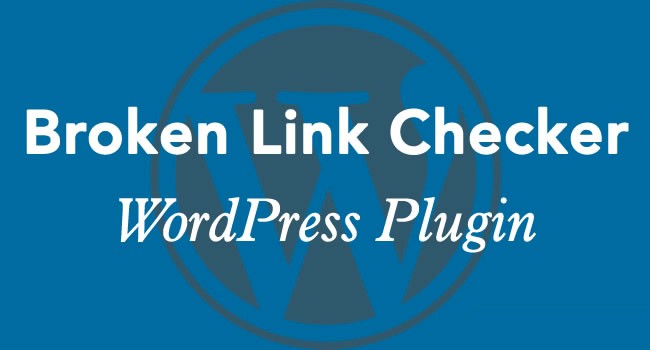 Download Broken Link Checker and get rid of all those complaints from your visitors.
WP Social
Sharing on social media websites is one thing that will boost your page rank. We see social sharing buttons on every website and blog. Installing WP Social is going to add the popularity to your site. The social sharing buttons are easily added, letting you reach a wider range of audience, with just a few clicks.

So, WP Social is also a must download plugin for your WordPress site.
Get Your WordPress Website
Here, we have 5 WordPress plugins, all best to give a boost to your SEO strategy. But do you have your WordPress website ready to go? Or are you still hunting for a WordPress Developing Company? If you still haven't found the right web development company, I have a right match for you. Request a quote from them, ask in detail how would they make your WordPress website running up to the mark and how will they be able to make your WordPress website SEO-friendly.