There are millions of people who have serious addictions towards zombies, they love watching zombie movies and play zombie games offline and online. There are various dedicated websites as well that offer thousands of zombie games online. In this article, we are going to discuss 5 of the most popular zombie games of recent times that you can play and have fun.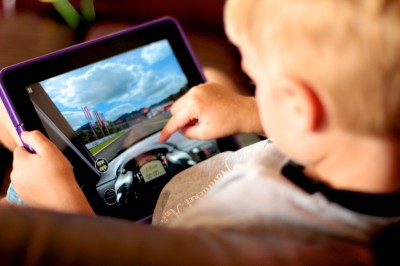 The Last Stand Union City:
This is considered as one of the most popular zombie games of recent times. Not only zombie lovers but also other online gamers are in love with this amazing game as well. The game revolves around a player, who is a survivor trapped into a Union City. The whole story is fictitious. The Union City is situated somewhere in North America. In this game, a Zombie Apocalypse creates a chaos. Which becomes a challenge for the player, the player has to fight for food and other stuff. The player has to look for weapons to fight with the zombies as well; he can also get shelter in safe places while completing various minor missions. At the end of the game, the player gets to find his lost spouse that is considered as the climax of the game. Fictitious scenes and story make this game an ultimate choice for many. High-end graphics and attention to detail has made playing this game a worthwhile experience.
The Last Stand 2:
This is basically a sequel to The Last Stand Union City. This version is excessively professional and gives much better user experience than its previous version. More advanced and deadly weapons have been added in this game to make it more exciting and fun. The zombies are also much stronger and willing to fight in this version of the game, which adds up the challenge.
SAS 2 – Insane Asylum:
This is a hugely popular game as well. The player in this game is a member of SAS, which is a fighting unit. This unit is a group of elite commandos that are well trained and equipped with ultimate weapons. The main attraction towards this game is the introduction of some of the top-class and advanced weapons, e.g. Flame Thrower and Proton Cannon. This game is quite challenging and the odds are always against the player at all stages of the game, which makes this game an exciting choice to make.
Road of the Dead:
This game is also in a race towards becoming the best zombie game out there. This game requires the player to drive the car through a city of zombies. The goal is to escape from the city while zombies will try to stop you. The whole scenario of the game is intense and requires the player to be on his toes all the time. On his way out to the highway, you need to deal with the chaos, zombies and carnage. There are 24 in-game targets that you need to keep an eye on, and this game offers total four modes that players can play on. Its extensive graphics make playing this game a very exciting and fun experience.
Mark is a web designer by profession and a part time blogger. He is addicted online gamer and reviewes and writes articles on latest online freeslots  games. Recenlty he played some exciting online games on this website www.playfreeonlinegames.tv