Health Insurance is an Investment, Not an Expense
Almost everyone starts planning their financial portfolio somewhere in their early thirties, and this portfolio often doesn't include an health insurance. In fact, a common misconception is that just because you're young, you don't need an health insurance. But, emergencies don't distinguish between the elderly and the young, and can come knocking at your door any time. Getting a health insurance is just as important an investment as any other. Here are five reasons to convince you why a medical insurance is necessary.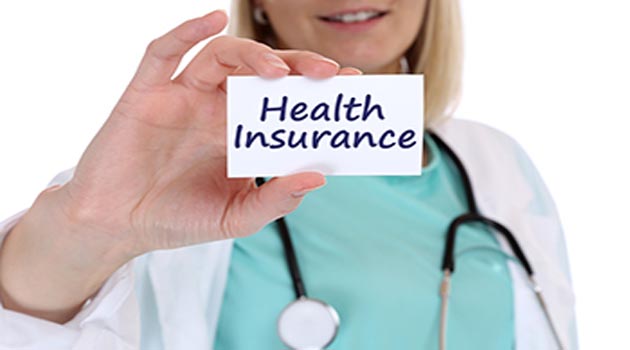 Medical Treatments Are Costly
Medical treatment these days are not cheap. In fact, if a medical emergency arises and you aren't prepared, you might have to struggle to pay all your health bills. And, hospitalisation charges are not something you can bear all by yourself. Having a health insurance can help you in this regard.
Tax Exemption
You can claim an exemption under Section 80(D) on the health insurance claims paid by you. That means you can save on your investment too! You can claim an exemption of up to Rs. 15,000 for the claim paid for yourself and your dependent family members. And, under many insurance schemes, you can even avail a tax deduction on the claim amount.
Quality of Treatment
With a health insurance, you can ensure that you and your loved ones are getting the kind of care they need without worrying about the costs. You wouldn't want to stress over the cost of medical bills when all you need is proper treatment and care. Most plans have a fixed list of hospitals where you can avail more benefits if you get treatment from there.
Domiciliary and Other Expenses Are Covered
Most health insurances cover ambulance charges, room rent, and other such expenses. Also, domiciliary expenses like acupuncture or Unani medicinal procedures are covered by health insurance plans. Also, therapy costs can be covered, too, if you have included them in your plan from the beginning.
Better Financial Planning
The earlier you buy a health insurance, the greater are its benefits. There are options where you can also avail insurance benefits for a longer duration. If you suffer from no diseases and illnesses while buying health insurance, any diseases you encounter after getting the insurance will be automatically covered.
Tips for Buying Health Insurance
Read the benefits and all that is covered under the plan before buying the insurance.
Match your requirements with what is covered under the plan.
There are premium calculators available online where you can compare the premium to be paid under various schemes.
You should look for cashless or reimbursement scheme, which is given by almost all plans these days.
If you have a pre-existing disease, try to find a health insurance plan where the waiting period for claim settlement is the least.
And, the most important part is to know about the claim settlement process. So, read the claim settlement information carefully before buying your plan.
Conclusion
In today's frenzied lifestyle, giving your health the time and care it needs has become a difficult task. Thus, illnesses and diseases are a common thing, even among youngsters. Medical and hospitalisation is getting expensive day by day and it's impossible for many people to pay off the cost of a full medical treatment without any help. Having a health insurance is important when an illness strikes so that your treatment cost is covered duly.