You've decided your next car has to be a Volkswagen. It's a great decision to make. Volkswagens are known for having good performance, used VWs often hold their value and they have great handling. VWs are a great purchase to make, especially when buying used cars, but which ones are best for your budget?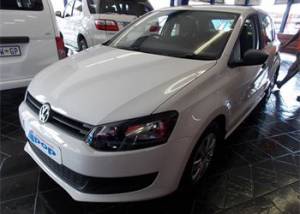 The VW Golf
A Golf is a much sought after vehicle, especially with younger drivers. It's possible to find a used Golf for around R 29,000 and they can increase to approximately R 490,190 depending on the age and condition of the vehicle.
When buying a VW Golf you will be getting a very reliable hatchback with a great reputation for being practical, reliable and tough. You'll have plenty of space in the boot to transport your luggage, work equipment or shopping and there is comfortable leg room for all the passengers.  There are bargains to be found out there but be prepared to do some work if you buy the cheapest you can find. You may need to spend money on repairs and upgrades in order to keep your vehicle on the road.
The VW Beetle
Used Beetles start from around R 28,000 and can increase to R 354,900. A Beetle is more of a lifestyle choice; it's not just a car. You're buying an iconic vehicle that has a reputation of being fun, free and reliable. The good news is many of the repairs required for older models are affordable, but as with anything in life these costs can increase.
You have the choice of opting for a vintage model, which is a good idea if you're prepared to get your hands dirty from time to time, or a new model. The newer models will be more reliable and you still have the joy of owning such a legendary vehicle.
The VW Transporter
When buying a used Transporter you'll need to spend a minimum of around R 104,000. These vans are brilliant for tradespeople as they have plenty of storage space. They have been around since the 1950s so you can look for a well-loved vehicle or opt for a later model if you want something that will cost you less in repairs and maintenance. The Transporter is known for having good fuel consumption too, so buying a second hand van could be a great idea if you need to keep a close eye on your expenses.
Where to Buy Your Second Hand VW
There are of course multiple types of VWs out there to choose from. It's important to find a reputable seller regardless of the type of VW used cars you want to buy. The best place to begin your search, whether buying on finance or in cash, is by visiting Cars.co.za. There are a lot of options available for all budgets and a variety of sellers to choose from. Head on over to the website and begin refining your search based on the amount you have to spend and your own personal vehicle requirements.