Today in this ever growing digital market, there are a number of platforms available for designing and developing shopping websites. But, if anything matters is to find a full-fledged platform that comes with some amazing features which can create out of the box online stores. Magento is a result driven trusted platform which tops the list when it comes to developing online shopping stores. 30% of the millions of the top online stores have made use of Magento platform to create their online presence.
The reason for such popularity of Magento stores is because it equally helps a user whether he is a store admin or a programmer. A large number of businesses worldwide is making use of the platform for its amazing functionalities and stunning features. So here in this post, some very important reasons are highlighted which can help you to choose Magento as an entrepreneur.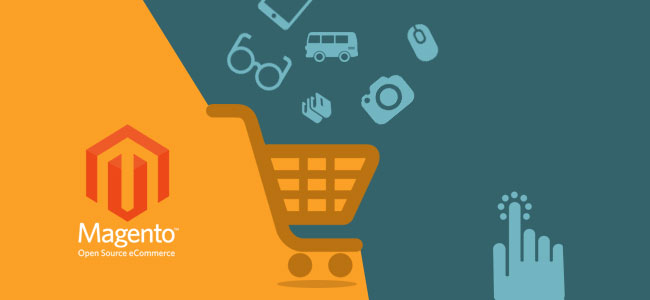 Millions of eCommerce stores around the globe make use of Magento which is enough to tell about its success. There are some very solid reasons which makes the platform popular and they are discussed below:
Free availability
As Magento is an open-source platform people can easily download it and make use of it without paying for anything. Magento platform is available in three versions namely Enterprise, Community and Professional. You can directly or hire a developer to create a fully functional website by installing the Magento platform for free of cost.
Ideal for eCommerce
Magento platform is ideal for developing eCommerce stores. The stunning features that you get to enjoy on this platform is not available anywhere else. Some of these outstanding features that you get to enjoy here are product bundling, management of inventory & shipping, user dashboard, etc. Many online businesses are taking benefits of the platform through high returns.
Better hosting options
A large number of eCommerce platforms are self hosted which nullifies the option to choose a host as per the client needs. With Magento this issue has been solved. Though it comes with self hosted option, it helps you choose the right host as per your needs.
Amazing flexibility
The flexibility of the Magento platform is the another important reason for its wide usage. It is very easy to customize a Magento store development as per the business needs.
Apps and tools integration
You can easily integrate different apps and tools into your online store that is built on Magento platform. You can choose the tools and apps from any third party gateways that is secured.
Better performance and speed
The eCommerce websites that is built on Magento platform is popular for its performance and speed. Such websites take less time to load and offers improved performance.
Responsive stores that are fully optimized
Magento offers a fully-optimized websites as it is search engine friendly. Again the online store on such platforms is easily available on different devices due to its responsiveness.
These reasons make it clear why eCommerce businesses go for Magento platform. The matchless and unique features of the platform contributes to the success of the business.