"Having an attractive & well-design website for your business creates an opportunity to influence people's mindset and help you to generate more sales." – With this quote, you can imagine how important is to have a well-designed website for your brand.
There are millions of website on the internet and majority of the business owners don't know from where to start. Majority of the website owners think that having a brand new website means a complete revamping of the existing website. Besides that, those who plan to build new website find it difficult to decide the technology to use, the presentation of the site, making it user-friendly and convenient to use and many more. As a result, creating a site from the scratch is quite a daunting task.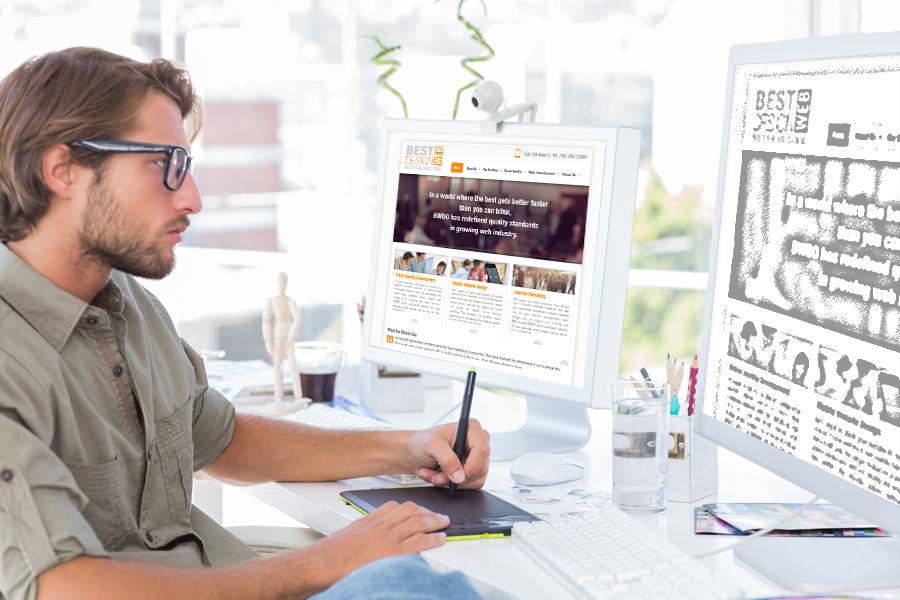 As a result, hiring a web designer for your needs can be the best option. Besides that, you can look for a number of options that can help in smartening up the web design process. Below are listed top 8 compilations by www.kcwebspecialists.com for smarter web designing. Let us have a quick glance over that:
Using big, bold images: This is a currently trending method to present your website online. Usually, images speak louder than words and so using bold images will help to capture visitor's attention rather than simple texts. You can add pictures of your team in action or any recent projects that you have worked on.

Condensing the menu: Go for a cleaner navigation menu that could make the site visitors easier to find the services or products that you offer. If you are having a wide range of products then you need to mange your services accordingly. This will be convenient for the site visitors to browse your products. 
Adding up business hours: One can add the business working hours on the site. This will ensure the working hours of the business and the customers will be able to decide when to contact the store owners for any kind of query. This offers greater convenience to the customers. 
Having about-us page: It is important to make your visitors know that who you actually are. When any business person or a consumer chooses a company to do business with they would often like to know about with whom they are working. If you are working in a team, make sure you add pictures of your team with their bios. 
Having call-to-action at each page: Each page on the website must be designed in a way that it attracts the visitors. Present your key elements in such a way that it attracts the visitors. If possible, you can also add up a demo video, eBooks as well as view the credentials if you don't want your visitors think while browsing the site. 
Designing a responsive site: The number of people browsing the mobile sites is now getting bigger than the number of people browsing through desktops or laptops. As a result, it is important to build responsive websites as well as mobile websites. 
Displaying phone number on the home page: Each website has their phone number that must be displayed on the prominent section of the home page. Some of the sites most often display contact number at their contact page or even not at all on the site. This may be a big mistake as many of the visitors just come to find your phone number. So, make it prominent to display the number on the home page, most preferably at the top right corner. 
Going social: Look social media as one of the best ways to attract a big number of visitors on your website. Also, it is the best platform to make your website reach to the maximum number of potential visitors like your family, friends as well as even strangers. A Facebook page or a Twitter account can work well and help to give you instant popularity.
Thus, for those who are looking to set-up a website for their business or are planning to redesign or revamp their website can follow above given tips for resulting with smarter web design.