A smartphone is not just a device for texting and calling or updating your status on Facebook. Your mobile phone is more than a device; a smartphone allows you to access the internet and thus one is in a position to download apps. An app is a program that is designed to run on a mobile device. The most common apps with teens are either to connect with friends, play games or both. Games app are getting interesting each day. In the past days games app, you competed alone but today they are designed in a way that you can compete with a friend. Other apps are just amazing as they encourage privacy by allowing the sender to determine how long you will stay with the sent photo or video before it disappears. Here are a few things you should note about apps: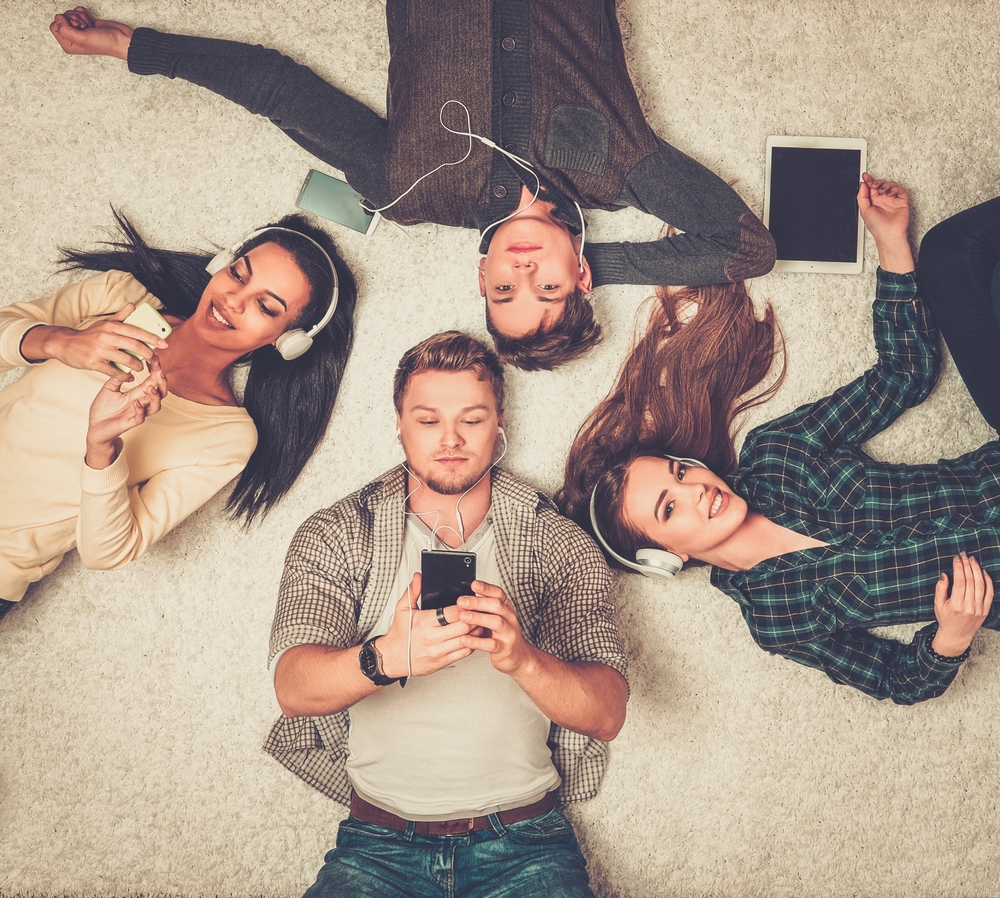 While many apps are free, a few will be paid for. Some apps have the two versions of a paid one and a free version.
Some apps use data quickly more than others. This leads to teenagers running out of credit in a short while.
Some of the apps will come with an open chat option.
Below are the five most popular apps for teenagers:
1. Instagram
Share the photos you love and your interesting small videos through Instagram. This is a new technology that enables you to express yourself and show friends and family, what you are up to. Discover more about your friends by following them, commenting on their photos and liking their videos and photos by double tapping. Teens use Instagram to:
Edit and share videos and photos. It has creative tools and filters to bring contrast in a photo, to change its brightness as well as highlights, shadows, perspectives, etc.
To discover new videos and photos.
To follow new accounts.
To send private videos, photos and messages directly to friends.
Instantly share videos and photos on Twitter, Facebook, and Tumblr.
2. Snapchat
If you love privacy, you should not miss this app on your mobile phone. This is an application where you communicate with friends by sending photos and videos to them. They see them for a few seconds, then the photos disappear.
Snapchat is simple to work with. All you need is to select the picture you would like to send, write a text to the picture if you would like to, you select the time that you want it available to the recipient and then send to the person you would like to. It's that easy.
You can only send these photos to recipients with this app. If the receiver happens to take a screenshot of the image before it disappears, you will be notified. By that, you will know if they have a copy of what you have sent to them. Snapchat enables teens to communicate easily, quickly and visually.
3. WhatsApp
It is the free app that is available for smartphones. It enables your message and calls family and friends. WhatsApp uses Wo-Fi or the phone's internet connection so that you can send or download images and videos as well as send messages.
Teens use WhatsApp for the following reasons:
No fees: All you need is a Wi-Fi connection and you can communicate. You do not have to pay for every message and call. Due to the limited funds that teen's access, this app suits them well.
Multimedia: You can send and receive documents, videos, photos, and voice messages.
Free calls: Calling is expensive as you require recharging your mobile with credit. WhatsApp enables one to call anyone you would like in whichever part of the world as long as you are both connected to the internet.
Group chats: Stay in touch with family, friends and colleagues through a WhatsApp group. All group members can share jokes, inform one another and criticize through their group chat.
Quick Connection: You can connect with all your contacts with WhatsApp as well as invite those without this application.
4. Temple Run
Fuse crunch tech news has reviews for this endless running video. In this game, the player controls a guy. The guy runs away from scary looking creatures while achieving his objectives as well as collecting coins. You can play this game and compete with your friends or the players that you choose. Each week, you get ranked according to your performance in comparison with your friends. Most teenagers love this game because they can compete with each other online.
5. Words with Friends
This game is more popular among older teens. It allows one to play scrabble games against strangers and your friends. Some versions come with an open chat option. This is a game with educational value.
Conclusion
More and more applications are developed each day, and they make life more interesting. Gone are the days where a mobile device was only used for calling and texting. Stay connected and download your favorite applications.
Author Bio
Kathy Mitchell is a technology and gadget geek, writer & blogger by profession. She loves to write articles for many on-line communities, blogs, & websites related to gadgets & new technologies. Connect with her on Google+, Facebook and Twitter.