Seems like anytime I make a top ten or top five list folks get all wound up and leave comments wondering if I am even sane. While that answer may well be up for debate, I have to wonder if anyone is entitled to their opinion anymore. Anyway my top ten reality show hosts of all time lists is eerily similar to just about everyone else's. So heres a look: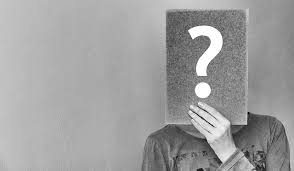 #10 Tom Bergeron
While Dancing With The Stars has enjoyed some great seasons, I can not honestly say I watched a whole lot of the show. Okay, I did watch Brooke Burke on You tube, err, several times. But Tom Bergeron is passable as a host. He is surprisingly charming and quick witted, which is an amazing route for him, coming from the lame days of America's Funniest Home Videos. Still just for sheer will power of staying on a hit show, Tom Bergeron gets to be number ten.
#9 Tyra Banks
I wish I could say America's Next Top Model was great television, but I must be watching something else when it is on. That or mating my socks. But I digress, from what I have seen of the show, Tyra Banks has one of the most difficult jobs on television. She has to deal with the attitude of several high maintenance girls all at the same time. That is enough to land on number ten.
#8 Bret Michaels
Yeah, yeah, not technically a host. But Rock of Love, and the subsequent sequels are hoot. Bret Michaels shows that he is not quite just ready to settle down, and let us face it none of us really wants him to. This show and Bret's reaction to the ladies is always worth a smile or two.
#7 Julie Chen
Everyone I know makes fun of Julie Chen. Why? She is a bit robotic, and she does seem a bit detached. And at times I wonder if she even cares who gets evicted from the pit of despair that is the Big Brother House. Her often dry delivery leads me to believe she is just doing this for a paycheck. Still anyone who has had to put with the bunch of ridiculous people on any edition of Big Brother as much as her earns her a solid number seven in my book.
#6 Cat Deely
Cat Deely is more fashion than function. Then again so is So You Think You Can Dance. She always seems to me more concerned about looking good, than performing a great hosting duty (not that she really has that much to do). That aside, while this show seems to make my DVR every time it is on, I have to say, something about this Cat makes me purr. So she gets number six.
#5 Simon Cowell
Seems like no one can get enough Simon Cowell these days. Personally, I do not like American Idol all that much. I just never got hooked, like a lot of folks in America. I can appreciate the talent on the show, but I can not seem to think of any contestants besides Kelly Clarkson and Taylor Swift, ooops. I mean Carrie Underwood. One day I will learn to tell those two apart. Still Simon Cowell represents the brash sort of honesty I can relate too. I mean this guy knows talent when he sees it, and he has seen a lot of it. But having to put with folks who do not, well that gives him number five.
#4 Phil Keoghan
The Amazing Race is one of those addicting shows. I always enjoy seeing the world, and the crazy things those poor souls have to eat or dress up in. Phil is always there at the end to lend some words of sorrow, "You're the last team to arrive, and I'm sorry to inform you, you have been eliminated from the race." This guy has been around the world more than the moon, something about him keeps everyone interested. So Phil Keoghan, here is your number four.
#3 Jeff Probst
Jeff Probst is Mr. Survivor. Survivor has seen its' fair share of hard times and more than a fair share of good ones. Still, no matter how many changes performed on the show, they all seem like they have been done before. Jeff Probst makes them seem new and fresh. Another plus to Jeff Probst is, how would you like to be stuck with some of those people on an isolated island? I bet he has tried to leave more than a few behind.
#2 Mike Rowe
Whether you think Mike Rowe is a host or not, Dirty Jobs can not get enough love in my book. He also lends his vocal talent to a little show called Deadliest Catch. Mike Rowe has done things no one should have to do to get paid. He does not complain, he hops right in, sarcasm in tow. His everyday guy persona oozes comfort and he is extremely easy to watch. That gives Mike Rowe number two in my book.
#1 Gordon Ramsay
Gordon Ramsay is the man. Chef, entrepreneur, boss, head honcho, this guy does it all. Gordon Ramsay is of course famous for his temper. Here in the States, Hell's Kitchen is fabulous. His other shows Kitchen Nightmares, or The F Word, whether in the US or on the BBC are usually just as entertaining. Chef Ramsay has a blazing temper, but also a quick wit. He has the ability to trade tirades with just about anyone in the entertainment industry. And just like Simon Cowell, Gordon Ramsay actually knows what he talking about. This guy has several restaurants and books to his credit. His bad mouth is just a front though, he actually seems to care about the people he is helping. That said his attitude alone is enjoyable to watch, that is why I put Gordon Ramsay as my number one reality host of all time.