If you're thinking about a career in information technology (IT), it could be a smart career move. It is a field that offers something for nearly everyone. It's forecast that employment opportunities in IT will grow by 22 percent by 2020. With the right training and experience, you could easily have a promising career for the rest of your life. Computer specialists are in demand with organizations of all kinds. Here are some things you should consider as you try to break into the field.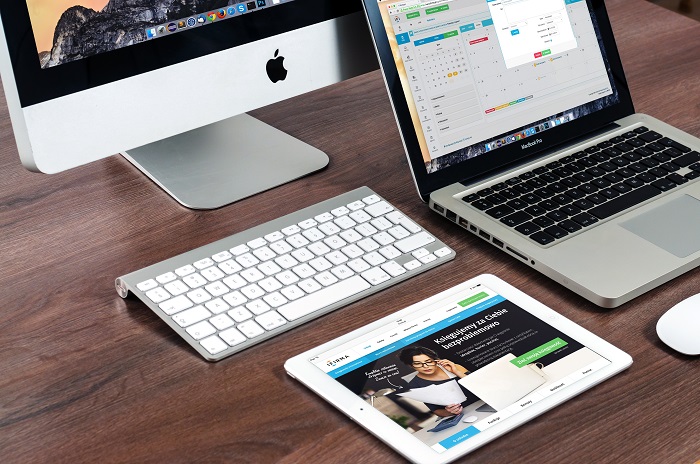 Define Your Career Path
There are a wide range of opportunities in IT. If you like working with people, you could become a trainer or network trouble-shooter. Those who enjoy math and logic might choose to become programmers.
You may be more interested in the hardware aspects of computer technology to become someone who designs and maintains the physical side of computer networks. Wherever your interest lies, get some training and start looking for opportunities at work. You could even volunteer to help out with IT on your own time as a sort of apprentice. Just having some hands-on experience and the right professional contacts will make the transition to an IT career easier.
Education and Training
Most IT specialists have a four-year degree in computer science, information technology, digital security, or some related discipline. Some go on to earn their masters or doctorate, but a bachelor's degree is the norm. While this may not be possible for everyone, there are alternatives. Online schools are more affordable and allow you to study from home at your own pace.
Your own local college may offer training programs on special subjects like databases, web design, or programming. Many of the major IT companies, such as Oracle, Microsoft, and Cisco, provide exams on various IT products that you can study for to earn certificates. Getting some formal IT training and credentials is an important stepping stone to launching a career.
Acquire a Useful Skillset
While every company will have a unique IT team with its own policies and tools, certain skills are valuable to nearly all companies. Most companies have databases of some sort, so learning SQL (structured query language) to manipulate data and data structures is important. Mastering and becoming a resource for common productivity tools like Office 365 or Google's G Suite can help your career.
Most tools now are cloud-based, so you should also learn about software like Avanti Workspace and similar programs that let you run virtual desk tops. These are network-based desktop that users can log into and use with their mouse and keyboard just as if it was installed on their own computer. Many companies are utilizing this technology, and the ability to set it up properly can be a big plus.
Keep Adding to Your Resume
While many companies may insist on a bachelors or masters for their IT teams and leaders, not all of them do, especially smaller companies that are really just looking for top talent. That means anyone with solid experience and high-level skills. Once you decide where your career is going, get the software you need to learn. Study and practice until you feel you've becoming something of an expert. Look for assignments or projects at work you can contribute your skills to, or even pursue initiatives on your own if you think it will make an impression on management.
Keep your skills updated. A great resume and some good references will open many doors. Part of promoting yourself is to create a profile on LinkedIn that reflects your IT skills and experience in the best light. You may find hiring managers from other companies anxious to recruit you.
It isn't necessarily for geeks or college grads. It's a very complex field with many opportunities. All you need are some solid skills.