You have a great location, an awesome product or service and a friendly staff – yet customers aren't running through your doors. You won't be in business long if prospective customers can't find you – especially if, like most Americans, they are only looking online. If your business is like most others, your target customers live in the same city where your business is located . That's what makes local search engine optimization so important – it ensures that your customers find you. If you're not using local SEO, you can bet that one of your competitors is and they're scooping up your potential profits.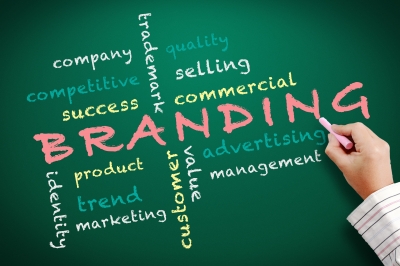 Building a Local Brand
Building a local brand can be difficult. The first step is to truly understand your brand. It's the identity of your company. Asking yourself some key questions can help you figure out exactly what your brand is or should be. What kind of customers are you trying to reach? What are your competitors doing? How do you want your customers to know and remember you?
Once you figure out your brand, the next step is to show it off. Your brand will be recognized by its logo. The logo can be words, pictures, letters, numbers or symbols. When designing a logo, be sure it differentiates your business from those of your competitors. You can register your logo with the United States Patent and Trademark Office to prevent others from using it.
Once you have those basics out of the way, building a local brand is easy … in theory. Sign up for social media accounts – including Twitter, Facebook and Pinterest. Also, look into social media accounts that could be relevant to your business. For example, if you offer B2B services, develop a strong presence on LinkedIn. Make sure you regularly interact with your customers and targeted audience. If a user asks you a question about store hours on your Facebook page – answer it as soon as possible, even if that information is available elsewhere. Your current and prospective customers will appreciate the personal touch.
Since your customers may be accessing your website with their cell phones, make sure your site is mobile-friendly. According to the Pew Research Center, as of February 2012, 74% of smartphone owners use their devices to get directions and other location-related information. A professional web designer or web hosting service can help you create a website that will look stunning on any platform so your customers can find you on-the-go.
Besides having an engaging brand and an exciting website, it is important to implement local SEO strategies. Otherwise, those customers searching for restaurants close to them won't see yours.
How do I use Local SEO?
There are two simple ways to implement local SEO. The first way is to use local SEO search terms. For example, use keywords that fit both your city and services and/or products. For example, a bakery in Austin would use "Austin bakery" in its site instead of simply "bakery." Besides allowing search engines to find you in local searches, it also will cause you to rank higher when "Austin bakery" is queried because there is less competition for that phrase than the keyword "bakery."
You can further distinguish your site by listing the specific neighborhood in which your business is located. You can also make sure to use local landmarks and locations within your site. This will also help search engines figure out where you are within your city to enhance your local SEO efforts. If your business is located within a large city like Chicago, if someone searches for "restaurants near Willis Tower," the search engine is more likely to find you if you mention that you're close to Willis Tower on your site.
There are many other local SEO strategies that you may find useful. Consider hiring a professional local SEO expert to help you reach maximum optimization on your site. Investing in local SEO can help you build a popular brand name within your community, city and industry, if your business ranks well within the topic. And your business will gain the traction it needs for success with strategic local SEO tactics.