As consumers become increasingly involved in building brands and influencing the opinions and purchase decisions of the people in their networks, savvy PR pros understand the importance of hyper-targeted messaging. To stay afloat in the data-heavy digital age, you need to understand the basics of big data analytics and personalize messaging to resonate with end users — and their friends.
A new free resource, "Be a Big Data Marketing Hero," can help you get up to speed on the basics of big data analytics to find out how the right consumer data can improve your messaging strategy.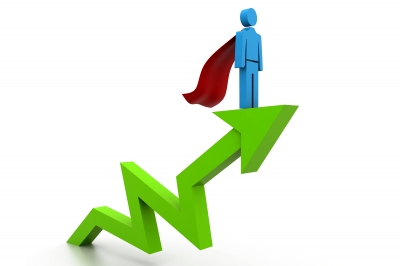 If you're a PR pro with sights on more effective messaging, ask your CMO or data analysts these three questions to benefit from your company's big data analytics:
What metrics are generating Sales or Achieving other Core Goals for the Company?
Knowing what KPIs (key performance indicators) matter most to the bottom line or your overall company performance can help you develop a focused PR strategy. What moves the dial for your business? Is it traffic to your blog, volume of social shares, customer satisfaction, redemption of mobile discounts or some other metric? Whatever it is, be sure to prioritize that activity with your communications and monitor your performance against that metric.
Who can extract Sales and Financial Data to reveal desired changes in Customer behavior?
Gathering customer data from other teams in your company is an often-overlooked way to improve your public outreach. "All companies, even the smallest, produce an incredible amount of data just by doing everyday business," explains Gary Schwebach, a founding principal of G & S Research. "Marketing, sales and financial data — including customer comments and complaints, shipping costs, purchasing activity and accounts payable — are viable sources of valuable data that can help you better understand your customers and market as well as your own business needs."
Are Monitoring Tools available for Tracking Social Media Activity and Integrating the Information?
If the best current option in your PR management toolkit is Google Alerts, ask for a budget to use paid services for mining social media data. If approved, be sure to spend some time assembling the results of your tracking into a single report to present to your team and the entire organization. Cross-departmental reporting can help other teams understand how your business is perceived in the market. It may also reveal new information sources to further improve your PR work.
Today's most successful companies are taking advantage of consumer data to carefully target the most likely consumers with information that leads to brand loyalty and greater profitability. The PR teams of these innovative companies are big data heroes.