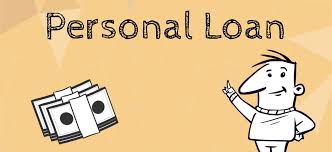 Among the different types of loans that banks offer, Personal Loans are quite popular among the masses. The Personal Loan is typically a general purpose loan that can be taken for any purpose as per the discretion of the borrower. So whether it is for higher education of your children or a wedding in the family, for home improvement or for settling another consolidated debt, a Personal Loan can be a solution to most of the financial challenges that come your way.
While it is true that a Personal Loan can solve your financial challenges to a great extent, getting the loan approved may not be as easy as getting a credit card. Here are some essential things that you should know about a Personal Loan.
Unsecured Loans
Unlike a Home Loan or a Car Loan that is secured with collateral, a Personal Loan is mostly unsecured. This implies that if you default on paying your loan, there is no property that the bank can seize to recover the loan amount. This is the reason why approval of a Personal Loan requires a lot more scrutiny. However, some banks and NBFCs (Non-Banking Financial Companies) can still offer best Personal Loans to individuals with bad or less than stellar credit. You only have to do your research well in case you fall into this category.
The interest rate is typically higher to cover the risk of lack of security. The lender can resort to other means such as hiring collection agents or filing a lawsuit in case of defaults in payments by the borrower.
Personal Loans are for a Fixed Amount
Personal Loans are unsecured, and hence the amount of money you can borrow under this category depends mostly on your credit rating and your income (mainly your payback capacity). The higher your credit rating and your income, the more amount you would be eligible for as your Personal Loan. Some banks have a cap on the amount you can borrow under Personal Loans.
However, unlike Credit Cards, a Personal Loan is a one-time loan, which needs to be paid out in full before you can borrow again.
Fixed Interest Rates
A Personal Loan usually carries a fixed interest rate. Also, as mentioned earlier, the interest rate will be higher when compared to secured loans. The high rate of interest helps lenders cover the risk associated with not having the security as collateral mortgaged with the bank or lending institution. But during the tenure of the loan, the interest rate will be the same.
Fixed Repayment Period
For Personal Loans, you typically have a fixed repayment period. This ranges from 12 months to 60 months depending on the amount of the loan and the borrower's credit rating. The more extended the period of repayment, the lower would be the monthly payouts. The EMIs (Equated Monthly Instalments) for the loans include the payment for the interest as well as the principal amount.
Some banks allow for prepayment of the loan whereas some charge a penalty fee for prepayment. It is essential to understand that a person who already has a loan will usually not be eligible for another loan as his credit rating can be drastically affected.
Personal Loans Can Have a Drastic Impact on Your Credit Score
When you apply for a Personal Loan, your lender will report your details to credit bureaus as this information can later be helpful to the lenders in case of default by the borrower on the payments towards the loan. This information will be reflected in your credit report, and from the amount of loan taken to your monthly income, payment capacity, and timely monthly payments will impact your credit score. The key to maintaining your credit score is to ensure that you do not miss a single monthly payment, and consistently work at reducing your loan balance.
Considering the above aspects, it can be a little time consuming to have a Personal Loan approved, and it can be further daunting to get Best Personal Loans for Bad Credit. The best approach is to start looking for Personal Loans well in advance from the time to you will need to be sure that you will have the finances available at your dispersal at the right time. Also, one tip here is to seek the loan from the same bank that you have your savings or salary account with as in such a case, there would be lesser time taken for a background check, and you may have your loan approved quickly.
Lastly, watch out for scams when looking for lenders for Personal Loans. Always apply for a loan with a reputed bank or financial corporation to save yourself from any hassle in the future. Get in touch with the financial experts at MyMoneyMantra to get access to a vast array of Personal Loan options and reputable and reliable lenders.
Also Read:  Personal Loan for Employees of Non-Categorized Companies
To apply online for Credit Cards, Secured Loans and Unsecured Loans, visit www.mymoneymantra.com, the leading online lending marketplace that offers financial products from 60+ Banks and NBFCs. We have served 2 million+ happy customers since 1989.
Talk to our Loan Specialists toll-free at 1800 103 4004 to know more about our products and offers.