If there is one thing that is certain about life, then it is uncertainty. No matter how much you plan and do your best to take charge of things that happen and events that take place in your life and lives of your loved ones, you can never plan enough. There could be only one event or situation that would disrupt all your plans. During such times, it is the financial planning of individuals that is worst hit. When in an emergency situation, among the various sources of finance that you can think of, a Loan Against Property can be a very viable option consider.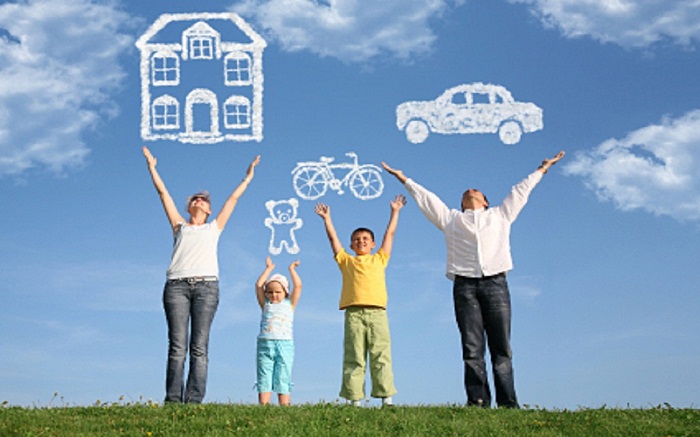 A Loan Against Property or LAP is one of the most effective financing options available to people who own any property with a clear title. Due to the various legal restraints, self-employed find it difficult to avail a Personal Loan when they are in a situation that requires them to arrange for a significant amount of money in a short span of time, even if they have sufficient assets and have a good credit standing. For such people, the option to apply for Loan Against Property works best. For such loan, your residential or commercial property can be mortgaged to avail a loan. If you are wondering on Where to Get Loan Against Property or how to avail this loan, here is some information that will come handy.
How Does the Loan Against Property Work?
In simple terms, the Loan Against Property is a financial advance or loan that is offered by banks and other financial corporations to individuals who own residential or commercial property. To process the loan, the borrower will need to mortgage the property with the lender in exchange for funds. The interest rates applicable for such a loan is much lower when compared to Personal Loans, as these loans are secured with collateral. To avail the loan amount using this option, most banks and NBFCs (Non-Banking Financial Companies) maintain a 50-90% loan to value (LTV) ratio. Depending on the specific terms and conditions of different banks and NBFCs, the loan to value ration can be higher than this amount as well.
What are the Benefits of Availing a Loan Against Property?
A Loan Against Property is one of the most popular financing options available to people. The fact that these loans are rather easy to apply and get approval on makes them a widely preferred choice. As the banks have collateral with them, there is lesser risk associated with such a loan, and hence, there are fewer restrictions on its approval. Here are some benefits that people can avail with a Loan Against Property.
Higher loan amount: Unlike the Personal Loans that are unsecured, the Loan Against Property has underlying collateral, which makes the loan less risky for the lender. This enables the lender to approve a higher loan amount (in accordance with the value of the mortgage) for a LAP.
Multiple options for repayment: The repayment of the loan can be either through a one-time settlement or part payments over a period of time. As LAP is a secured loan, it can be for a longer tenure (of up to 20 years) whereas the Personal Loans or other unsecured loans are for short term such as 4 to 5 years.
Low rates of interest: Again because LAP is secured, the banks usually charge a lower rate of interest. Typically, the riskier the loan for the lender, the higher would be the rate of interest.
Quick approvals and hassle-free processing: Banks and NBFCs have less paperwork to complete, and hence, approval for a LAP takes just a few working days.
Prepayment option: LAP can be repaid partly or in full. There is usually no charge for prepayment of this type of loan. This feature is most apt for business people who can plan and pay their loan during the time that is most convenient to them financially.
A Loan Against Property is a very popular option among the business owners too as they can avail huge finances at a lower class of interest. Apart from dealing with personal financial emergencies such as ill ill-health or medical emergencies involving family, here are some other purposes for which you can avail this loan:
Business expansion
Plant or machinery acquisition
Project financing
Debt consolidation
Undoubtedly, a Loan Against Property is one of the fastest ways to raise money for your personal or business needs. The only drawback of this type of loan is the lender has control over the collateral in case of default by the borrower.
Also Read:  What Should You Choose: Loan Against Property or Unsecured Loan?
To apply online for Credit Cards, Secured Loans and Unsecured Loans, visit www.mymoneymantra.com, the leading online lending marketplace that offers financial products from 60+ Banks and NBFCs. We have served 2 million+ happy customers since 1989.
Talk to our Loan Specialists toll-free at 1800 103 4004 to know more about our products and offers.