There are some helpful items professionals can bring during a trip, although they are not absolutely essential.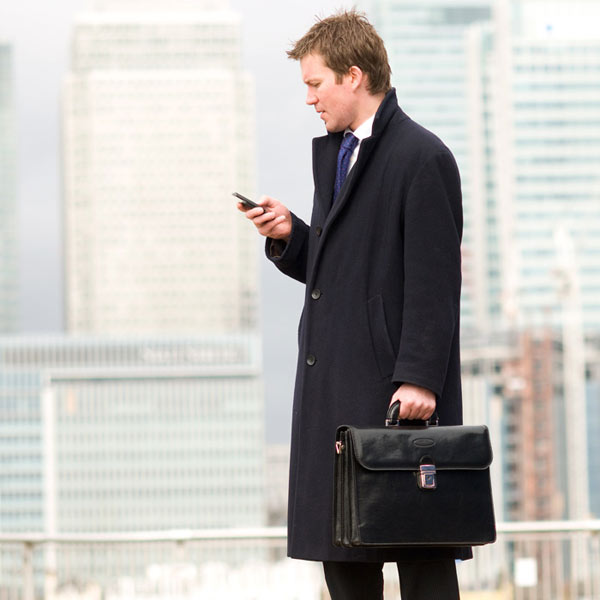 External hard drive: External hard drive should be essential if we need to bring many gigabytes of data during a trip. In some cases, bringing a few USB flash drives are not enough, if the file packages/folders are more than 32GB in size. It is a good idea to bring an external SSD because it is more durable, thinner and faster.
External CD/DVD player: It may not be necessary if we have a laptop with us. However, some business professionals prefer to carry a tablet or compact laptops with no optical drive players. An external optical burner is necessary if we need to deal with a bunch of DVDs. Also clients could also bring some optical discs with them that we need to open.
Stylus: It should help us to jot some notes on our mobile devices. Some phablets, such as Samsung Galaxy Note series come with stylus that can help us to do many things. Basically, we can write and store the digital information immediately. These devices could even perform handwriting recognition to unlock the device or log into an online service.
Portable printer: Many professionals may not need this equipment yet, but there are times when a printer is nowhere to be found. Portable printers can be connected with our laptops. It is also a good idea to look for portable printers that come with companion mobile apps that can be installed on tablets and smartphones. These printers would have built-in Bluetooth connection, so it is possible for us to print documents, sheets and presentations wirelessly.
Bluetooth mouse: Bluetooth mouse is an important accessory if we bring a laptop with us and don't want to bring a wired mouse. While earlier Bluetooth mice were rather bulky, latest models are quite compact and could fit our requirements well. Some laptops are equipped with touchscreen display, but in many cases it is more convenient to work with a mouse. Dragging and selecting items on the display would be much easier with a physical mouse and touchscreen capability on Windows PC is often considered as a gimmick with limited productivity value.
Bluetooth keyboard: This should be another thing that professionals should consider. Many of them prefer to bring a tablet, instead of laptop. Although tablets are much more compact and portable, unfortunately they have very inconvenient onscreen keyboard. These keyboards are only usable for typing short sentences, not heavy-duty typing that professional sometimes needs to do during a business trip. Bluetooth keyboards should work as well as those embedded on laptops. Some Bluetooth keyboards could be folded and they are quite compact when not used. Since these keyboards don't require any cable to work, we should be able to use them more conveniently.
There are dozens of other accessories that we can bring during a trip. Although we can't claim that this arrangement is perfect, at least we can still have enhanced productivity wherever we go.