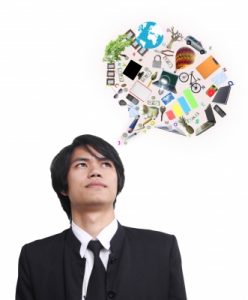 On the surface, a logo seems like an arbitrary aspect of branding. You hire a corporate logo designer, and they put together a hip, hi-resolution logo and you're in business, right? Not exactly. That's a limited way to view branding as a whole, but even if that had been accurate for businesses in the past, it's definitely not true now. A modern logo gets to the root of why a business does what it does. Not only that, but a logo is your first impression. It's the face of your company, which is why it's important that your logo matches your overall marketing strategy and mission.
Four reasons to take your logo design seriously
1.       First impressions matter — Odds are the first thing your potential customers see when they visit your site or purchase your product is your logo or company branding materials. This is often their first impression of your company; it can either connect with your audience, or it can fall flat. This is why it's extra important to test your logo with a variety of viewers — usually for color, flow or graphics — to see if people understand what you're trying to communicate. If the message isn't clear, you know you have some tweaking to do.
2.       Your logo sets you apart — Even within your industry there are probably too many companies to sit down and count. Everyone is vying for attention from customers. A quality logo sets you apart from the competition. It's your branding footprint on the marketing world. It's how customers and associates recognize you in the market. Don't take this lightly.
3.       It connects you to your audience — A good logo connects you to your audience in a meaningful way. If you're doing your job right, your audience will immediately connect with your graphics, colors and overall branding message. Good logo design really just means that when a complete stranger sees it for the first time they "get it." If your logo is a car, but your business is selling paper, there's going to be a disconnect and people won't be able to recall your business easily. Make sure your logo design is closely tied to your business.
4.       In line with your mission — Your logo and your overall branding message are attached at the hip. If the way you design your logo is out of step with your brand's priorities and values, the potential customer will notice — maybe not immediately — but they will take note of the disjointedness and either investigate further or disengage completely. Spend the time to fully understand what you're trying to communicate and don't cut any corners in the process.
In persuasive marketing, everything is connected and important to the success of your brand. Everything, no matter how small, affects how people perceive your brand. Your logo needs to accomplish four things simultaneously: Make a good first impression,  set you apart from the competition, connect with your audience, and be 100% in line with your mission and values. Logo design carries much more weight than you might think.