Regardless of what scanners we use, they usually come with specific software. These software is primarily the device drivers and the primary scanning software. However, there could also be other complementary software, such as ABBYY FineReader for OCR and text scanning or Digital Ice for image repairs. It is also a good idea to choose scanners with other exclusive or proprietary technologies. As an example, some scanners have dual-bed configuration, one for scanning photograph, while the other can be used for scanning other media, such as film and transparencies. Some may have improved scanning methods that can eliminate digital artefacts and improve the overall image quality. In general, scanning software and driver are essential for any scanner. They could determine how efficiently and easily we will be able to perform our scans. Good scanning software will produce previews fast enough and its automated settings could simplify operations. There could also be plenty of image enhancements and adjustment functions to alter our images.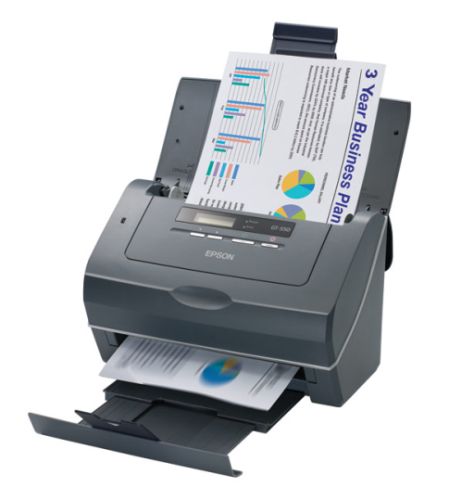 In some cases, we will be able to scale image up or down, while calculating output or input dimension. It is also a good idea to find out whether we are able to apply filters, correct histograms, set contrast or brightness and do other things. The scanning software should come with dual mode, one for simplified and automated scanning; while the other should have much more advanced interface for sophisticated and detailed control of the whole scanning process. We should find out what software bundles and scanner driver included with the scanner before we finalize our purchase. These scanners should be able to expand their versatility and function when properly outfitted with different accessories, such as automatic document feeder or transparency adapter. The latter should allow us to scan transparencies and films when necessary. It should be very easy to install a transparency adapter. It could also be equipped with overhead lighting, so the films and transparencies will be shown better in digital form. When enabled, we should be able to determine the intensity of the lighting, so we could prevent under-exposure or over-exposure , while delivering accurate image results.
Other accessories we need to consider is the automatic document feeder and it should be able to enhance the document scanning capability of our equipment. ADF should make it possible for us to perform continuous scanning of multiple pages, up to a few hundred at a time. The ADF could be attached directly to our scanner and it could really work like a printer, but in this case, the scanner converts printed document back to the digital format, instead of the other way around. We could choose whether these documents would be saved as graphics or we could automatically enable the OCR feature, so the final result would be a clean text file. The ADF should also be able to accommodate transparencies, especially because they are thicker than paper. In any case, we should try to boost the efficiency and effectiveness of our scanner.