Anyone making websites these days will find themselves lost in a sea of other sites of exactly the same variety. This means that you need to do everything you can to stand out from the crowd. Fortunately, there are a number of different ways you'll be able to do that – granted, they take time, but it will eventually pay to invest all that effort!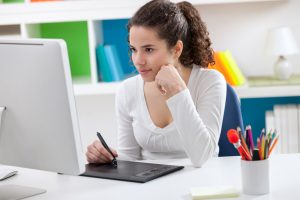 Website Design
The important thing when it comes to web design is to make the pages easy to load, and look professional. There are many different ways to accomplish this of course. You can use simple CSS technique, for example. There are many such ones aimed at beginners available online. This could include animations, for example. If you have an animation to open up your site when people first visit it, this is one way that you can ensure your site stands out from the rest, for example.
SEO
SEO stands for "search engine optimization" and it refers to tricks you can use to make your page appear higher on search engine results. Basically it's one way to make sure your site sticks out from the crowd. There are various ways you can do this. First of all, you can use optimization by adding a title with a keyword that relates to something that someone would use to locate your site.
When deciding which keywords you're going to optimize with it's important to do an exercise where you imagine how people would search for the content you offer. If you wanted to find a site like yours, what words would you put into Google? This should give you a good idea of what keywords you should use in page titles, and throughout the website, as well as in places like the Meta description. This will make it more likely that your site will be on the top page of something like the Google search results page whenever someone searches for your keyword. If you're at a loss for words concerning these new technological tendencies, consider registering a domain with 1&1 for some help & useful tips.
Being User Friendly
One major trend in the modern thinking about websites is that it's important to focus on how a user experiences your site. The fewer things you do to annoy viewers, the better. For example, viewers tend to dislike having to do too much scrolling. So you should put as much of the content of your site that will really draw in readers as you can at the very top, before you have to scroll at all. It also helps to do things such as
Make the Site Easier to Read
Reduce Site Load Times
Provide Easy Navigation
You need to make your site intuitive to traverse. This will make it stand out from sites that have confusing and non-intuitive layouts.
Standing out can be tricky sometimes, since there are so many different sites and so many people are all trying to stand out. But generally this is why you need to put extra effort into researching the techniques that will work for your site in specific. It's this sort of effort that will get you the kind of professional web presence that you need.