The internet poses a big opportunity for small to medium enterprises to gain more profit by being visible online. It's unfortunate that there are still some enterprises that stick to the traditional method of marketing and sales when there could be millions more of leads to be accessed online.
If you're one of the few who are late to join the bandwagon, don't worry. It's not that late just yet. If anything, you just came at the right time. Google has straightened up its algorithms making way for more ethical techniques to be practiced by webmasters. You won't fall trap into the unethical SEO tactics most webmasters did in the past thanks to Google's ever-tightening algorithms. Ethical SEO techniques mean less chances of getting penalised by Google.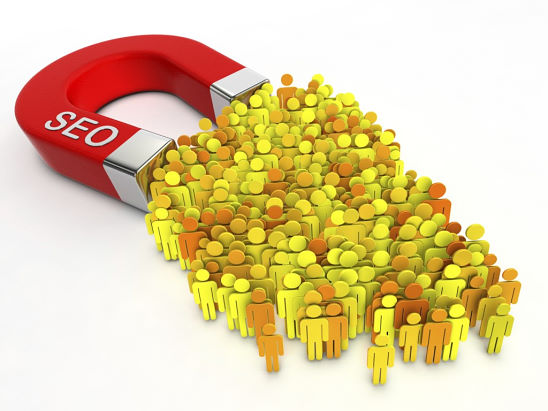 To help you begin, here are some SEO steps that you can take to help further your enterprise to newer heights.
Fatten up your content
Your website should contain all the important information your customer needs to know. Your homepage should have at least 300 words describing what your business is all about. Other important pages on your site should also have relevant content including your About Us page, Contact Us page and FAQ page.
As for your blog, don't just limit yourself to generic topics in short word counts. Look for topics that your users are searching for in your niche and create content based on those. If possible, try to go in-depth. Google rewards sites that have long-form, in-depth content.
Check your page load times
Mobile is a huge part of SEO today; and if you don't know yet, most of your customers are probably using these devices to access your site. Make sure it is easily navigable by any mobile device by using a responsive theme for your site. This lets the website adjust itself according to the device your customer is using. Also, check to see how fast your page load time is. Internet users are very discriminate of web pages and if yours doesn't load fast enough, you lose a lead.
Talk to your customers on social media
Social media is one of the best channels to use for sharing content and communicating with customers. Pick two social media platforms that your target customers are likely to use. Schedule content to be posted regularly and don't forget to interact with your users when they comment or like your content.
Learn from your digital marketing agency
If you are working with an online marketing company like the Quantum SEO agency in Sydney, take the time to learn a bit about the industry. Don't just leave all your online marketing work to your SEO guys. Take the time to discuss your business goals with them and listen to what they have to say about how they can make those goals a reality. You get to learn along the process, make better business decisions, and be self-sufficient in the long run.
Automate marketing steps
Because SEO has become such a wide and complex scope involving different set of actions for each strategy, several software that automates these steps have emerged. Whether it's content syndication, social media posting, or a drip-feeding email campaign that you want to automate, there's a software solution that can help do that for you. Research the best marketing automation software for your business and begin automating the simple stuff so you can focus on the more important ones.
Some companies like Quantum Web Solutions can help you automate some of your business' marketing steps. Visit their website to learn more about it.
Those are just some of the things that small to medium enterprises can enjoy if they invest in Search Engine Optimisation.
What do you think? Let us know in the comments.