Mov and MPEG-4 files are the multimedia data carrying the audio and video track together. These data are executed to display certain actions on the screen supported with the audio features. Wondershare video converter ultimate is a best tool to add on innovative features to the videos to witness striking effects while playing them on the screen.
Major differences between MOV and MPEG-4 files
Do you have any idea about these multimedia files? What do you think about these data files? Which file is reliable and effective, is it MOV or MP4? Let me give you a clear picture about these multimedia files. MOV is an innovative product from Apple and it is discovered long back. This extension file seems to be compatible with fewer devices such as MAC machines, Apple formatted devices and quick time player etc whereas MP4 files are adaptable to all types of devices and Operating Systems. MP4 files are effective and playable at any platforms without any issues. In the MP4 files the audio and the video tracks are compressed separately for quality output but in MOV files both the tracks are compressed together and deliver less quality when compared to MP4 files. MOV compressed data are specially designed for the quick time player. MP4 files are suitable for varied platform and environment. It is a latest version and has outplayed the performance of MOV files. MP4 files seem to be a required multimedia format for better processing in the future. So there is an urgent need to convert the MOV files into MP4 files for optimum outputs.
Step by step conversion process using Wondershare video converter tool
Follow the below discussed steps to convert the MOV to MP4 files in an effective manner by making use of Wondershare tool. This software eases the conversion process and completes them at a faster rate without wasting your time.
Step 1: Download the software from the official website of Wondershare video converter to perform this activity
Step 2: Add the MOV files which has to be converted in to MP4 files with the help of the 'ADD FILES' tab.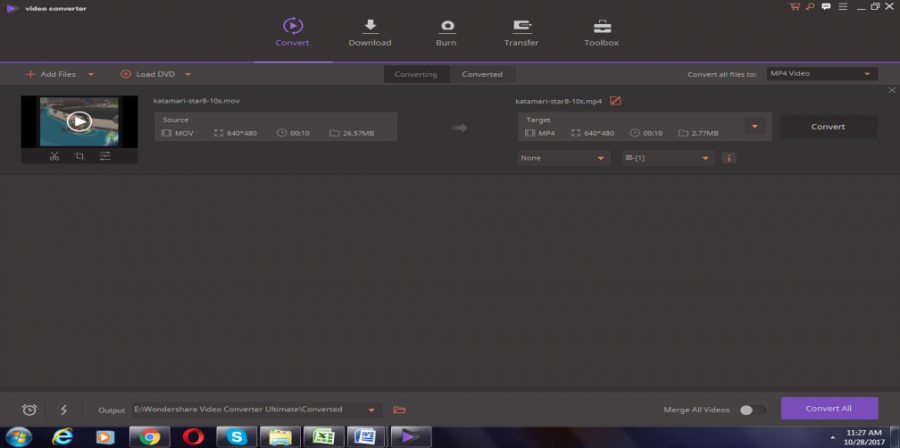 Beneath the added video file you can witness editing options like trim, crop and effects. Make use of them to bring creative changes to the videos. Right now we are dealing with the conversion process and so these features are optional. If you are interested to edit the added file by making use of the right tool and save the changes before initiating the conversion process.
Step 3: Nowclick' MP4 videos' dropdown list beside the 'convert all files to' label. From the options in the dropdown list click on 'videos' tab followed by 'Mp4'. Click on the editing option of 'HD1080p' to make relevant changes for the conversion process.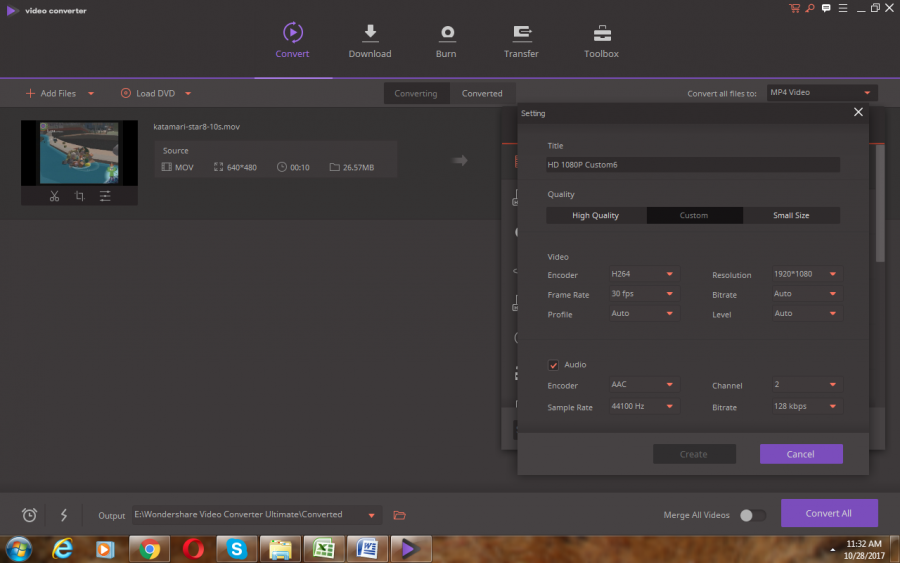 Step 4: The MOV file is added to the Wondershare video converter platform to perform the required task. Click the convert button to trigger the conversion process.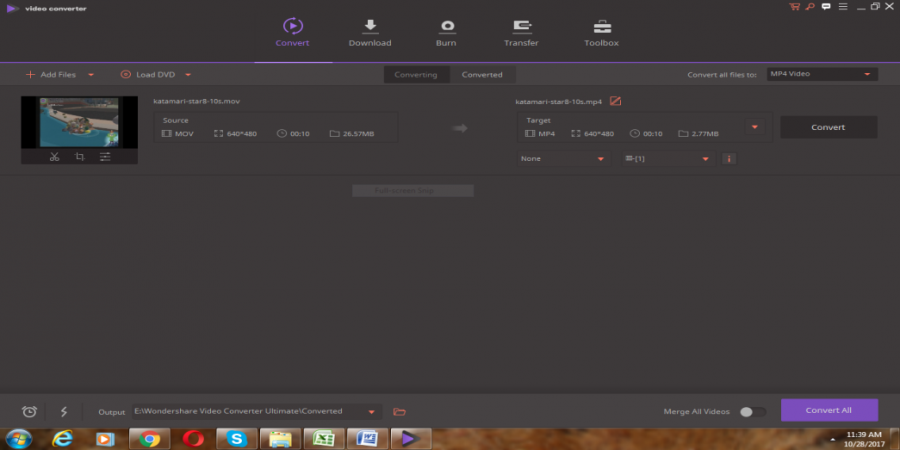 Step 5: The MOV file is now converted into MP4 file for better utilization.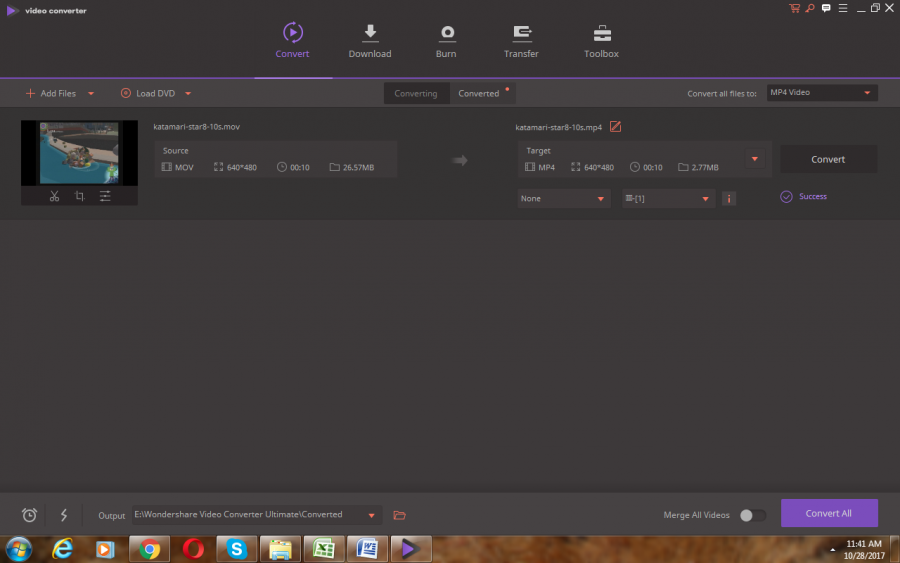 The file has been successfully converted to the required target format for further processing. It is a simple process and it can be done within few seconds by making use of this Wondershare video converter.
Feature Rich Software
Struggling with incompatible video files in your drives which occupy a lot of space? Relax and don't worry here is the best solution to overcome your struggles. Wondershare video converter is an ultimate product to get rid of such issues while working with videos and other types of movie files. You can convert the file formats within a flicker of your eye by carrying out simple steps. There are more than 100 file formats are available to carry out this conversion process. Added to these you can even customize the videos by trimming, cropping and adding special effects etc. It serves as an all purpose tool box to customize the videos for a betterment. This converter has optimum tools to fix Meta data, convert a video or any picture into a GIF format, record the desktop activities along with the audio track etc. You can download the video with high standard and burn them in a compact disc for further processing. Any sort of MPEG files can be converted into MP4 files with the help of this innovative tool. This software allows you to transfer the files to the external storage device through USB cables. It takes only few minutes to transfer even a long duration videos files to the external hard drive.
Worthy Purchase
If you are looking for a best video converter then the Wondershare video converter is the right choice and it meets your expectation without compromising on any factors. It is the right tool to full fill all sorts of video editing needs. It delivers quality results by following simple steps. Explore the features of this product by visiting the official website of Wondershare video converter. Make your videos livelier by adding various features with the help of this effective tool. Utilize this tool in an optimum manner for miracle results. I am sure you will be amazed by the customization and conversion process of this remarkable tool. Hurry up and make a worthy purchase in an online mode. Avail for a subscription after trying out the trial version. It is a high speed tool with quality results.
Reference