DVD ripping is not a rocket science even if for converting to advanced formats and various devices, but it comes on the heels of that you got an efficient but intuitive DVD ripper software. A powerful and easy-to-use DVD ripper program will help you rip the content off any DVD and convert it to any format or device you want but won't ask for many efforts. That's also the definition of a good DVD ripper software.
As for intuition, it means there are not many buttons and confused designation on the UI. DVDFab DVD Ripper can be considerate as an intuitive program. When opening DVDFab 9 launcher, you will find that there are not many buttons, and it even integrates all its products categories into one UI. For running DVD Ripper, just click Ripper from the option bar. The background is black, while the operation area is while, which highlights its function area. Though there are not many buttons and entrances on the UI, you can easily finish the whole process as the steps are seemed to be visible on the interface.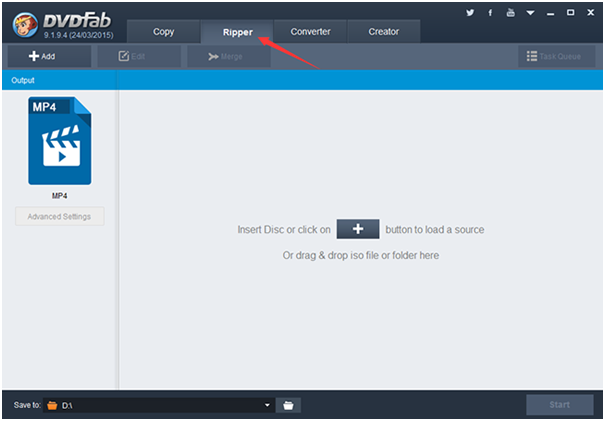 Speak to efficiency, it refers to several facts. One of the most important factors is the decryption ability. Haven been marketing in the multimedia over 11 years, DVDFab is famous for its stable decryption ability. It can remove rather than suppressing all the known protections of all DVD discs, and its decryption technology is never stopped being developing to cope with all the newly release DVD discs. Besides, it can remove the region code restrictions and change it to be universal one. Thus, you can play your DVD disc wherever you buy it from on any media player or device produced in everywhere, and make deep copying and ripping without any barriers.
DVDFab provides diversity and flexibility as to DVD ripping. Click the profile switcher at its main UI, you will find that you can find almost all audio and video formats, either normal 2D & 3D formats or advanced formats like HEVC (H.265) formats and 4K video formats, and devices including smart phones, tablets, TV Boxes, game consoles, 3D devices, etc. And the profile library is constantly updated to collect the newest formats and devices, so you can find all the newly released presets timely. And for converting DVD to the profile you need, juts need one click to choose it.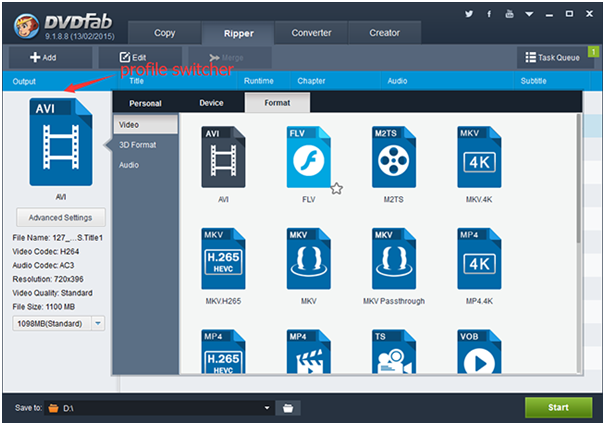 Aside from output profile, the diversity and flexibility DVDFab provides comes to that it provides users the power to determine what should be kept and which effect should be added in the output video. You can select the titles, sound tracks and subtitles you need to keep in the result. You can set all the video and audio parameters regarding the output video. You can even make deep and advanced operations like video effect adjusting, video trimming, display are cropping, watermark and external subtitles adding, etc. http://www.dvdfab.cn/dvd-ripper.htm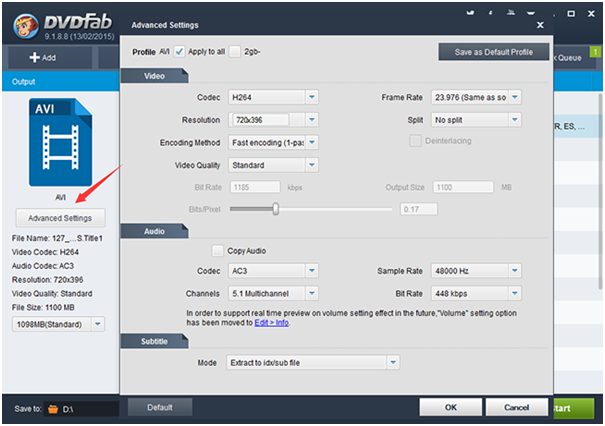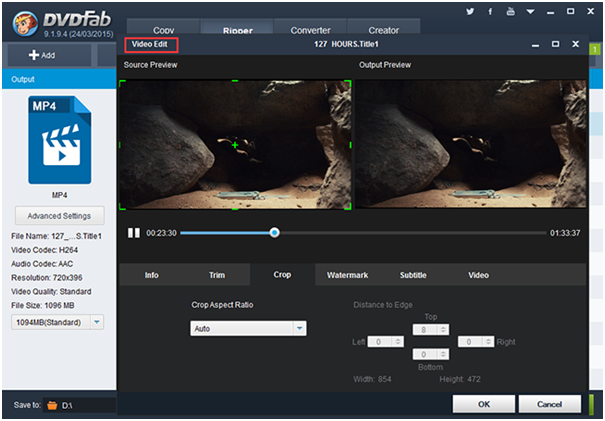 When talking about efficiency, it means speed to the great extent. That's also one of the biggest highlights of DVDFab DVD Ripper. For normal formats or devices, it can complete the whole process within several minutes. For advanced formats and 3D devices, it can finish the task with half hours at least. And the process can be easily done with just one mouse click to hit on the Start button.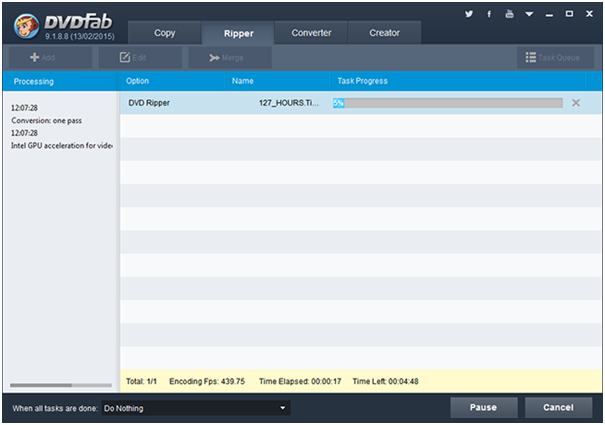 Despite the fast speed, DVDFab DVD Ripper pays attention to the quality, either audio or video. With humans' eyes, it's hard to find the loss when viewing. And you can't figure out that there are differences in audio stream between the source DVD and the result.
Overall, DVDFab DVD Ripper is an ideal and trustable choice which has all the requests for a good DVD ripper software covered. Furthermore, it is in a reasonable price, and provides lifetime upgrade services. That's really nice!