After the release of WooCommerce 3.0 version, several store owners came across compatibility issues with the extensions, which led to considerable conflicts while updating the stores. This issue was causing damage to the plugin's reputation and needed to be resolved soon. WooCommerce came up with a solution as they released a minor update with the 3.2 version in October this year. Even though this update does not bring any breaking changes, yet it offers some changes that are quite significant for those running WooCommerce stores. Let's check all the new features that this version bring: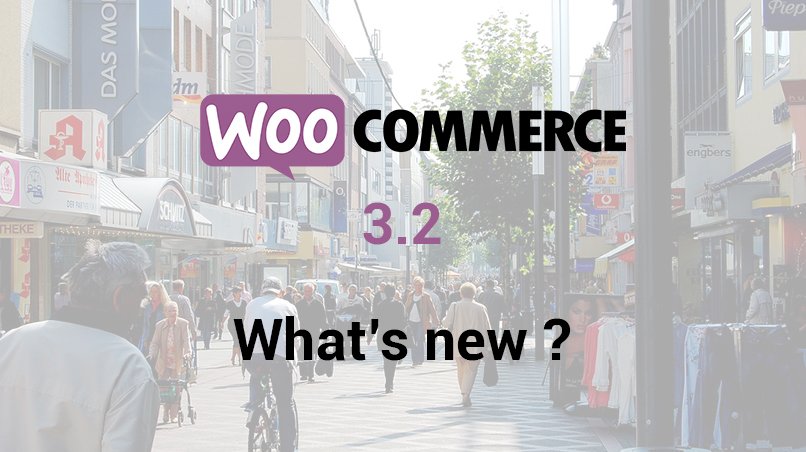 More Control Over Coupons
The most appreciated feature of this update is that it provides the store owner a greater control over coupons. This enables them to apply coupons to the existing orders that are yet to be processed. All they need to do is to edit the order, click the "Apply Coupon" button and then enter a coupon code. Alternatively, the store owner can also remove a coupon from an order. In both situations, the totals will be automatically recalculated.
Pre-update Extension Version Checks
The version supports an advanced WooCommerce plugin called "WC Tested Up To" which performs reliable extension version checks before updating them. Also, the plugin authors can specify the WooCommerce versions that have been tested and confirmed and also issue warnings otherwise.
Enhanced Features For The Store Owners
Availability of enhanced select boxes that are more accessible in the admin as well as for the checkout
Fixing of the product category filter for the resolution of scaling issues
Simplified "resend order details to customers" function with the inclusion of one resend option on the edit order page
Revamped WooCommerce Wizard to help with the functionalities of shipping and payment gateways
Provision of drag and drop sorting for the grouped product field to facilitate control over the product display order on the frontend
Addition of the sorting drop down which default sorting by relevance (and not date) while showing the search results
Addition of filters that enable the store owners to filter the extensions by status
Besides these features, the version brings some benefits for WooCommerce developers too. The product shortcodes have been consolidated into a single one. Also, the version extends better support and debugging features, which make the developer's job easy.
Conclusion
Adopting this new version can help you manage your e-commerce store in a much better way as you have access to many useful new features. You would need to avail expert WooCommerce development services for this. At WordPress India, we provide a complete range of WordPress and WooCommerce-related services to help you in setting up and managing your e-commerce store.