Although any office requires organisation, a medical or dental practice not only has to be organised, but they have records that require storage for several years. One of the best ways to organise your dental practice is to purchase management software specifically for dental practices. Here are six features the management software should contain.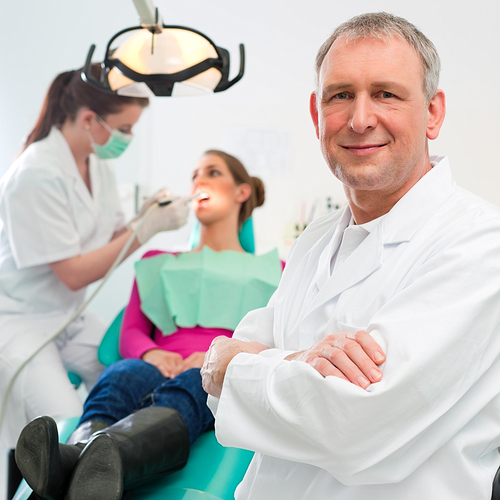 Electronic Health Records
Dental records must be compliant with the federal and state governments regulations, which is easier to do if there are electronic health records, or EHRs, for your patients. In addition, having EHRs allows for easier sharing of data with other dentists, such as specialists like oral surgeons. Keeping records in the cloud or having web-based records also provides better security in case of disasters such as floods, fires, or break-ins, which could compromise an on-site server.
Charting Capabilities
The dental assistants in your office will spend a great deal of time with tooth and periodontal charting for your patients. The software should have coloured charts for both adults and children's mouths and make it easy to compare charts of prior visits with the current ones. The software should also allow you to save, print, and view probing reports in a variety of graphic formats.
Use on Mobile Devices
A good dental practice management software should be able to be used on mobile devices within the office. Instead of using paper charts during the examination, the assistant could use a tablet to quickly chart the patient's mouth and make note of the procedures you're doing. This can keep mistakes from occurring when information is transferred from paper charts into the software's charting system.
Administrative Tasks
A good software system will also help the office staff keep up with their tasks, such as scheduling, registering patients, billing, and helping with human resource responsibilities. The ability to attend to these tasks will keep the office better organised and allow your patients to be better served. Your office information will be more accurate, which can aid in expanding the practice.
Easy to Learn
The software system shouldn't be complicated because almost everyone in your office will need to learn how to use it. Your dental assistants will use it for charting, the office staff will use it to perform their tasks, and you will need to learn it to review patient information and office records. The software you select should be easy for everyone to learn and use shortly after being trained.
Flexibility
When selecting a management software, consider allowing patients to access their records or creating a system where they can schedule appointments online. Patients may want to review the instructions you gave them for taking care of their teeth or look up their next appointment. Being able to schedule appointments online will make your office more efficient as well.
When choosing a management software system, you will need to select one that works with your computer's operating system, whether it is Mac or Windows. You should also decide whether you need cloud-based services for storing EHRs and other data.