Crowdsourced software testing has become popular in the last couple of years. While it may not be the right choice for some types of software being developed, for many types of web applications, mobile applications and games, it complements other testing methods and brings with it some great advantages.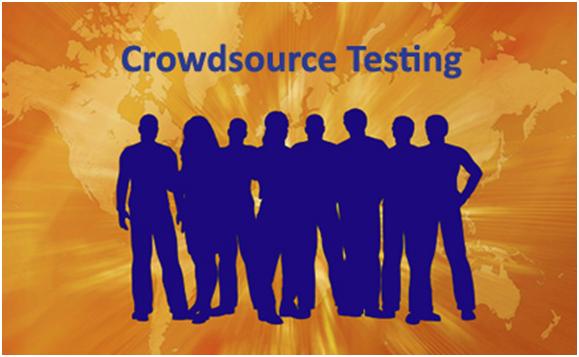 As defined by Whatis.com, Crowdsourced testing, or Crowdtesting as it is also known, is an alternative way of testing software, where the developer sends out a prototype to a testing community situated around the globe, instead of performing the tests internally.
1. It's Fast
Crowdtesting means that a larger number of individuals will be testing the software than there would be in the more traditional way. Hundreds of testers can be assigned to one task, meaning that developers can start receiving feedback and bug reports within hours of starting. Testing that might have taken weeks to do can be completed in a matter of days.
2. More Testers Means More Platforms are Covered
Instead of relying on an internal team with its finite resources, the availability within the crowd is limitless. Companies such as Bugfinders who specialise in software testing have built up testing communities of tens of thousands of people, ranging from professional developers through to hobbyists, situated in countries all over the world. According to the SDtimes.com, Jason Hammon, director of product management at TechExcel notes that development cycles are getting shorter and shorter while the number of platforms available is increasing. The freelance testers are getting the job done quickly, testing on their own devices, meaning that the software will be tested on a wider variety of devices and platforms.
3. It's an Ideal Source for Localisation
With a testing community from around the globe, crowdsourced testing has language and local cultural requirements covered. Local knowledge, page translations and even local requirements in terms of layout is an invaluable addition to the software testing services crowdsourced testing can provide.
4. Instant Availability
While the development team might have limited time and resources, the crowd is always available, day, night, and at the weekends, and can help lighten the load in the presence of a tight deadline.
5. Real People, Real Results
The Agile approach to testing is largely automated, but what it can't do is test usability. While focus testing fills that gap, it takes time to set up a test group in the chosen demographic, and even then, failing to ask a crucial question or omitting to clarify something can have a significant impact on the results. Real people in the real world, however, can unearth glitches that even the most sophisticated testing processes might not discover. The software is being tested in an environment that is much closer to how it will be used once it is released, and that is where the most valuable insight lies.
While crowdsourced testing might not suit every project, there's no denying that when used and managed in the right way, it is flexible, affordable, and produces fast results.