As we all know,  growing Sales is synonymous to a growing business. Although, there are other aspects of business such as credibility and market experience , sales has always been a top priority of every organization. However, there are many ways through which a company can boost its sales but most of them are either futile or require investment.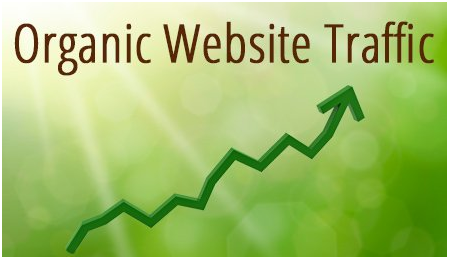 Apart from that, market competition is also a factor that drastically affects the sales of a business. In that case, organizations are required to take few tactics into consideration that can help them accomplish the required sales results effectively. Following are some tried and tested tips that you can implement in your business strategy to boost your sales:
Product Quality
When you are in a competitive market, it's not the product or services; it is the quality that you sell. No matter how unique and appealing your sales strategy is, you will not be able to make it possible unless your product lacks quality. Above all, quality is one of those important facets that you can decide your rank in the competitive market. You always need to keep in mind, 'if you are not serving the quality, your competitors probably are. Therefore, you are required to keep a regular check on quality so that your sales don't get affected by any sort of quality lack.
Customer Engagement
Do you believe that you interact with your customers enough? You might not be sure about it because there is no specific scale for defining the importance of customer relationship in sales growth. A popular saying about customer relationships implies that a happy customer will bring 10 more customers but an unhappy customer can result in noteworthy loss of sales. Therefore, you must stay in touch with your customers to come across their preferences and suggestions.
Courtesy: accessdevelopment.com
Free Goodies
As mentioned above, a happy customer is the direct road towards positive reviews and increased sales. However, regular customer interaction is not the only way to improve your relationship with your customers. There are many other tactics that can help you develop credibility amongst your customers. For example, you can offer them with occasional perks and free stuff. If you are willing to deal with an old/regular customer, then you can provide some discount on your product or service. This way, you will be able to create a remarkable impact on your consumers easily.
Competition Evaluation
When it comes to creating, and implementing strategies for sales growth, competition assessment is the only factor that many organizations overlook. It is said that you are not in a race unless you don't know your competitors. Competition evaluation is a method that lets you know your weak points and plus points of your competitors. You should have the general know-how of playing it safe in the market amidst the cutting edge competition and this is possible only if you are aware of your competitors. Therefore, competition assessment should always be there in your check list so you can come up with better plans for sales growth.
When implemented in a business plan, these easy-to-follow hacks can help you score high sales points. Set your target, develop an effective strategy,  and you are all set to lead the market with improved sales.