Have you ever landed a job on freelance writer platform? If you have then, you must be earning a living as a writer. However, if you are planning to be a full-time writer, then you should be able to rustle own clients as well as projects.
The good news: There are many clients outside there. The bad news is that not all clients are willing to hire you.
It can be a frustration to be a self-employed writer. To maintain a steady flow of clients, you must possess excellent skills; the article focuses on Winning organization skills for a freelancer writer.
They include the following;
1. Understanding what is Meant by Quick Turnaround
Quality work is very crucial. However, if you spend many days on a small blog post and copy orders, then you can quickly lose clients or the gig of the question asked.
The fact is, you should be in a position of turning out to high writing if you plan to be a full-time freelancer. Even if you are given a deadline of 14 days for a blog of 500 words, try to complete the order in hours. With this, you will satisfy the client, and he or she will refer you to a friend for more work hence better future.
Important tip: after writing, ensure you edit your work quickly. As a writer, you can spot errors easily thus keeping you on track. Google names to ensure they are well written, check to ensure all the links you provide are working, check for spelling errors, run it through Grammarly and lastly read it loud to ensure there is a good flow.
2. Knowing how to Write Long-term Projects
Use top notch methods in structuring your piece. Ensure you possess great narrative framework so as to make your readers keep reading. Always maintain a consistent voice for a lengthy piece of work. Being able to structure time appropriately and plan ahead is very crucial. Yes, a project may have months in advance depending on research level and topic. What is important is for you to plan well.
Important tip: Do the majority of your research and have a detailed outline for the client to review. In the case of adjustments and modifications he or she will let you know before the timeframe elapse.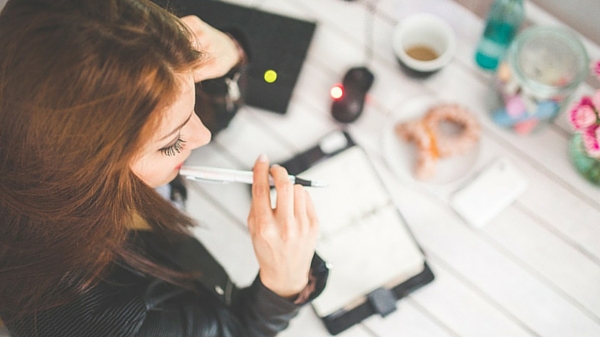 3. Developing different Writing Styles
You should adapt three different styles;
With lifestyle writing you need to be conversational so as to make the content funny, moving and to look like a personal essay. With formal copyright, you must follow the given rules. You may be required to write about a particular product, use the keyword some number of times, include links and much more.
Remember copyright are majorly based on sales. Know your client industry and be ready to write about the product and services.
Pro Tip: It is also good to be in a position of writing for international audiences.
4. Being in a Position of Editing
With editing, you will even find to proofread and clean up everything right from a novel to an eBook. By having editing skills, you will be in a position of varying workloads. This is good more so for those days you lack a writing inspiration. You can keep your projects on a queue and edit them.
Important Tip: it is important for you to check on the facts.
While spelling, misplaced modifiers and grammar are crucial, it is important for you to verify all information in your work. If all the information does not check out then, it will be good if you contact your client. Other important Winning organization skills for a freelancer writer includes;
Conclusion
In this modern world, you should be equipped with great Winning organization skills for as a freelancer writer. You can save clients time if you include links to your portfolios and have a call to action just below your email signature.
Visit the link: https://www.themuse.com/advice/6-skills-you-need-to-have-if-you-want-to-make-it-as-a-fulltime-freelance-writer too learn more
Sam Brown is a blogger, freelance writer and the author of articles on freelance writer platform.