Most people choose a nursing career because they want to help people in need. Nursing jobs certainly come with a host of rewards, as well as some exciting challenges. They offer flexible hours, possibilities for travel and scope for further education and training. Some nurses decide to take their career as far as possible. Many begin as an assistant in nursing and progress to a manager, practitioner or consultant position.
Why Nursing?
Firstly, nursing jobs are all about helping sick and injured people on the ground level. Nurses are often the initial point of contact for individuals who are experiencing physical and mental discomfort. For many, this is what is attractive – the opportunity to provide much needed support and relief.
Beyond that, a nursing career offers an array of opportunities. Travel is increasingly popular. Some nurses choose to spend time in developing nations through organisations such as Medecins sans Frontieres. Some decide to spend a year or two in the UK or Europe or take a job on a cruise ship. Others opt to travel within Australia, pursuing nursing jobs Melbourne or Sydney, or venturing to the outback.
Furthermore, the positions available are incredibly diverse. For those with strong organisational skills, management positions can be attractive. Others decide to specialise in a particular area, such as acute or aged care.
Salaries
The state award wage for public hospital nurses varies according to qualifications and experience. An assistant in nursing receives $38,977 in his/her first year. This increases annually for four years, when it is capped at $42,766. Enrolled nurses without medication qualifications can expect to earn $47,827 in their first year and reach a four year cap of $52,059. A registered nurse or midwife begins on $54,234 and receives increases for up to eight years, reaching a cap of $76,160.
Pursuing a career as a nursing specialist, consultant, educator, practitioner or manager opens up opportunities for significantly higher salaries. The award wage for a 'Grade 3' clinical nurse/midwife consultant is 06,945 per annum. For a 'Grade 9' nurse/midwife manager it is 53,608. These challenging positions demand experience and a high level of commitment, but they are certainly financially rewarding.
Working Hours and Annual Leave
Depending on their position, nurses might work only during the day, or they might take on shift work. According to the government award, day nurses are expected to work for 152 hours during each 28-day cycle, while shift workers should work for 38 hours per week. Those who are employed for eight hours per day should only ever be on duty for 19 days out of every 28-day cycle, ensuring that they receive nine days of relief.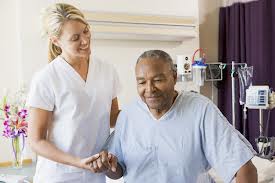 Nurses receive annual leave according to their employment basis. Most receive four weeks' leave per year. Those who work on a seven-day basis are granted six weeks.
Shift Work
Nursing jobs often involve shift work. Some individuals find this daunting, but one benefit is that it does attract salary bonuses, as follows:
• 15% extra for working a night shift between 4pm and 4am
• 10% extra for working a night shift between 4am and 6am
• 10% extra for an afternoon shift between 10am and 1pm
• 12.5% for an afternoon shift between 1pm and 4pm.
Furthermore, any nurse who is employed during the hours that fall between midnight Friday and midnight Saturday receives time and a half. Between midnight Saturday and midnight Sunday this increases to time and three quarters.
Whether an assistant in nursing or a highly experienced specialist, any individual who purses a career in this field will discover both challenging and rewarding opportunities.
Joanne Lemke is a final year creative writing student at UOW, who is looking to break into the corporate copywriting space once she graduates and hopefully go on to eventually some day write a book around her other passions, namely beauty, cooking and travel.