Our new fancy external hard drive could look really gorgeous and it may perform extraordinarily well. However, it could eventually become an inaccessible junk, due to the unexpected "click of death". It should be noted that all hard drives are bound to die. Some could die much sooner than advertised, while others could stay operational longer. In general, we should determine whether we could buy proper models. We should make sure that the hard drive could last longer than its money's worth. We could find that all hard drive manufacturers have their haters and fans, so it is a good idea to read user reviews from both sides. There should be more than ten valid reviews for each product and the score should be more than 8 out of 10, if possible.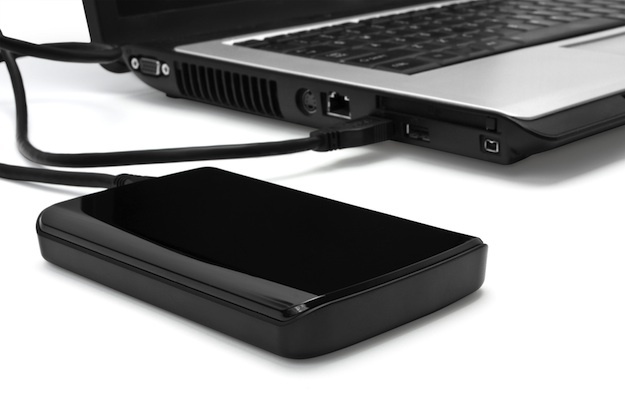 There could be a few negative reviews about the product, even if it highly praised. In this case, bad reviews shouldn't be related to technical characteristics of the hard drive itself. Bad reviews should be related to poor packaging and shipment, not about the reliability, performance, customer support and others. In this case, we could choose the same external hard drive model, but from different seller that we can trust better. In some cases, external hard drives could include bundled software for synchronization, backup, defragmentation, file removal, encryption and others. It should be noted that the software could only work only for specific operating system, more likely Windows OS. It means that Linux and Mac OS X users may not be able to use these software solutions. It should be noted that the hard drive price could include the software cost, so non-Windows users may need to consider choosing external hard drives without bundled software.
It is still generally believed that the most reliable form of hard drives is the internal one. Fortunately, it is possible for us to use a product called enclosure, which allow us to convert a normal internal 3.5-inch hard drive into a portable storage solution. The external packaging has USB connection or FireWire. In some cases, it is a good idea to invest on an enclosure, because internal 3.5-inch hard drives are usually more affordable than dedicated external models at the same capacity. Installing hard drives into the enclosure should be quite easy and we would only need a screwdriver. Many enclosures are available for less than $25 each. Most of the time, people choose external hard drives, because standard USB flash drive can't accommodate the same amount of data. However, it may not be a good idea to choose external hard drives to backup our important files, such as family photos and others. It would be much cheaper to backup our data on multiple DVD discs, because they are very affordable. In many cases, a couple of DVDs with 4.7GB capacity each is more than enough to store our data and they could cost less than $.