If you want to keep up on the latest cutting-edge online innovations taking place online, one good resource is the annual Webby award, presented by the International Academy of Digital Arts and Sciences. The 2013 Webby Award for best web application resulted in one clear winner out of the five nominees, yet each one has a significant following and each offers completely different services.
5. Visual.ly
Sites such as 99Designs and Fiverr help creative people find a market for their work. These sites also help those of us who are less creative find someone who can make our projects look good. Now Visual.ly does the same thing for infographics, videos, presentations, and other interactive creations. With more than 145,000 users, Visually is the marketplace for anyone looking to buy or sell these creative services. Visual.ly is working to help the world bring its stories to life, and they're off to a great start.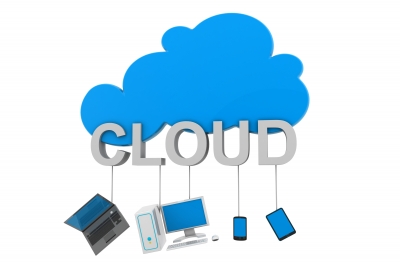 4. SeatGeek
When you're looking for tickets to the next sporting event, concert or other big happening, you should check out SeatGeek. True to their name, this site geeks out on finding the right seat at the right price. You can search for any team, artist, event or venue to see which tickets are available and exactly where the seats are located on a venue map. The site collects information from multiple ticket outlets and even has an option to track the price of tickets for your favorite events. More than 1.8 million users already use SeatGeek to secure the best deal on tickets.
3. Squarespace
Squarespace was started in a dorm room in 2004 and they've grown into a team of 190 people with the goal of helping people give voice to their ideas. The site helps people to create their own website with little to no knowledge of web design. Basically, anyone that can use a word processor can create a good looking website they can be proud of using Squarespace. This has helped the company to launch more than 1.8 million websites already, and they're poised for continued growth into 2014.
2. Grammarly
English grammar is so complicated that even the word processor on your computer is prone to making mistakes. According to Grammarly, their web application will catch "up to ten times more mistakes than popular word processors." This has helped the site build a following of more than 3 million registered users. This application makes it easy to correct grammar mistakes, improve your writing, identify contextual misspellings (such as too versus two) and detect plagiarism. It's like a proofreading buddy on the Web.
1. Dropbox
For many people, Dropbox winning the Web Services & Applications award is no surprise because this free service already has over 200 million users. Certain Windows cloud providers offer similar services, but with a larger amount of free storage than the 2 GB offered by Dropbox. However, Dropbox is compatible with Windows, Mac, and Linux computers in addition to all the devices running Android, iOS, Windows Phone, and Blackberry. Furthermore, there are ways to increase the free storage available on Dropbox.