New computers proliferate, each promising to be sleeker, lighter, faster and better than the generation that came before. This leaves many consumers wondering about the difference between laptops and ultrabooks and which one is right for them. With the holidays approaching, tech deals abound. Dive deep into the "ultrabooks vs. laptops" debate to find out which type of computer offers the features you need at a price you can afford.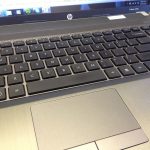 Laptops
Laptops are familiar to most computer users. The portable computer ranges in size from a 12-inch screen to a 17-inch screen. Some may be bulkier than others, resulting in a heavier portable tote, but all offer computing on the go. Laptops generally include all the necessary ports, offer a disc drive and are wi-fi enabled. Price points for PC laptops generally range from $200 for a bare-bones, frills-free model to more than $1,000 for a premium model.
Ultrabooks
Ultrabooks are the PC's answer to the Mac Air: an ultra-light portable computer that delivers smaller size and less weight than the traditional laptop, but offers most of the same functionality. Somewhat bigger than a tablet, ultrabooks feature Intel processors and are blessed by the Intel higher-ups. For consumers, this means all so-called Ultrabooks will have a common Intel baseline that delivers quality across the board. Ultrabooks are definitely sleeker and slimmer than their laptop counterparts. The small computers offer Intel anti-theft technology as a built-in security measure. This encrypts data for protection while browsing and offers users the ability to lock down a computer once it's stolen and unlock it after recovery, with no loss of data. Unlike iPads and other mini tablets, the ultrabook comes with a full-fledged keyboard so you can still type out long emails or pen that novel on the go. Some Ultrabooks offer optical drives, so you can watch DVDs or burn media to disc, but these will cost you more. The baseline ultrabook won't offer an optical drive.
Comparing the two
When it comes to speed, tech writers offer mixed reviews. Certainly, ultrabooks deliver on their promise to start faster than laptops. For anyone who's missed a deadline or had to suffer through a screaming child waiting for Windows-based PCs to start up, the lengthy lead time can lead to some hair-pulling. On the other hand, the larger laptops tend to actually process information faster; potentially this is because laptops can use more power and have more drive space to actually get things done. As far as the speed aspect of performance goes, it's a toss up: faster task performance or faster startup time, but not both.
Ultrabooks generally have good battery life but no minimum requirement. Expect about five to seven hours of battery life from ultrabooks. This won't be enough to get you through a cross-country or transatlantic flight, but can see you through a half-day conference or afternoon coffee shop session. Laptops for PCs offer comparable performance, with some batteries lasting upwards of six hours.
If you really want an ultrabook that offers superior speed, long-lasting battery and other premiums, you will need to pay for it — at least $700 for a basic model. Versions that come with a built-in optical drive will set you back more. Compare this to the cost of most basic laptops (less than $500) and you may have your answer.
Whether you lean toward ultrabooks or laptops, 'tis the season for tech deals. Shop around to upgrade your computing gear this winter.
Computer is the need of this age; no matter you study or work in an office, you always need a computer to perform day to day tasks. If you are looking for cheap laptops, redeem these computer hardware coupons.
Joseph is a technology buff with a passion for writing. In his spare time, he enjoys blogging on behalf of Sears and other brands he uses.