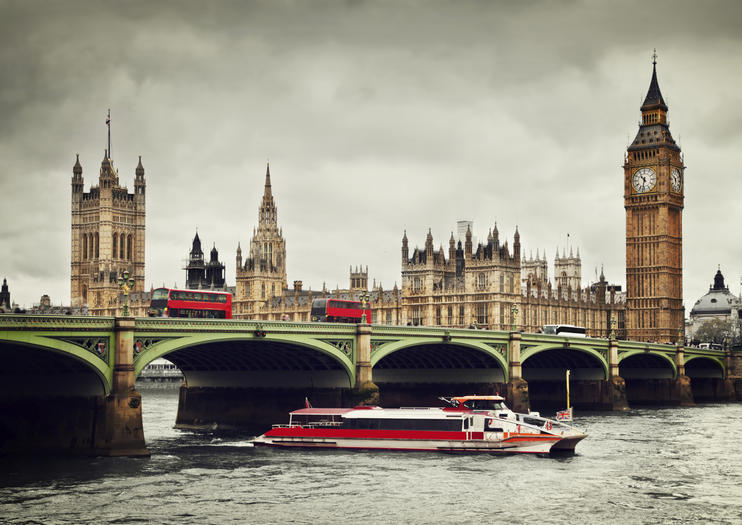 If you are not sure what to do while you are visiting London then you should certainly consider Thames river cruise. You get the opportunity to spot few of the top attractions of London along the waterway.
Here are few best river cruise options on Thames in London:
Thames Rockets
You must come with your waterproofs, as the slick Rigid Inflatable Boat can offers very high-speed ride while floating on the Thames. It can really be a great way, you can discover while swooping along the Thames river at almost the speed of 30 knots how exhilarating the tour can be.
Bateaux London Cruises
This can be good river cruise if you want any spot of food too while looking at various important sights along the river Thames. You can get full range of many different dining cruises. You will be served with lunch, afternoon tea followed by dinner. All river cruises leave from Victoria Embankment.
City Cruises
Do you want to have a look at the city in grand style? This city cruises will operate on hop-on and hop-off basis. It will run from Westminster then to Waterloo to Tower and Greenwich-Piers. All the points of departure are convenient for various sights of the city.
London Duck Tours
You must really admire the brilliant mind who had decided to paint all the scant remaining of WW2 landing vehicles with bright, rubber-duck yellow colours. These duck city-tours will take you to all the typical sights of the land and then it takes passengers around Canary Wharf, Docklands, and Greenwich.
Tap Tavern Richmond
This Richmond-based pub will serve you, small-batch gin, craft beers plus 20 beers with bar and tap food. You may check your Facebook page to get live music gigs.
Thames RIB Experience
You can fly across the river with these speed boats, as it can take a speed of impressive 40 to 45mph. Choose between 75, 50 or 20-minute voyage along various places of the river. You need not worry about safety as lifejackets and waterproofs will be provided. You will be swiftly whizzing around within the open water in between Canary Wharf and Tower Bridge. No doubt, your journey on the Thames will be most thrilling.
Thames River Boats
Thames River Boats can take you from the Westminster Palace upriver to Hampton Court-Palace. The journey will be around 22-mile covered within 90 minutes and you will be at Kew. After next 90 minutes you will reach at Hampton Court. This westward route can be a lovely way that you can appreciate the Thames, because as the banks turns greener, there will be less cluttered high-rise buildings and you will see river buses are now replaced by rowers.
Thames Clippers
You can easily hop on along the river, right from Battersea to the Greenwich, by using your Oyster card. You can enjoy a very pleasant ride through landmarks e.g. London Eye, The O2 and Tower Bridge.
Vintage Tour by Red Bus and Thames Cruise
Why you choose between any road or the river, if you can also have both options? First by using this guided tour, you will be taken round the capital by any old red double-decker bus called route-master, before you board a Thames Cruiser for viewing the all sites from the river water.
Few important landmarks e.g. Tower Bridge and Shakespeare's Globe will come before getting back to your bus and then directly heading to Buckingham Palace. There is also the option available to add ticket for London Eye with this package. If you are interested in exploring many other options for Thames River Cruise Tours, then you can visit the website: http://www.tripindicator.com/cruise/london/best-london-thames-river-cruise-tours.html, where you can also check the availability of the tickets.