It can definitely be a daunting task when it comes to managing a successful small business. As an entrepreneur it won't just do for you to have great ideas and plans. Rather it's also essential that you execute proper management skills for regular day-to-day activities. All it takes is to learn a few new operational techniques for these can actually go a long way in enhancing the operations of a small business. This in turn would go on to make your small business all the more successful.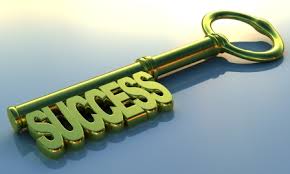 5 Tips to Help Run a Successful Small Business
Here are 5 tips which you could put to use for the purpose of running a successful small business.
The Idea is to Begin Small:
You see the essential idea behind running a successful small business lies in the fact that you should have the right start. Now, this right start calls for the need of beginning small. Once you begin small, after that you can go ahead and expand your business operations to gain market share. You see a low overhead would give your business the flexibility to make necessary changes in your industry.
Get the Essential Competitive Edge:
 As an entrepreneur you should focus on preparing an efficient business plan for that'd give your business the much required competitive edge in the market and it'd then lead to a good profit turnout.
Keep Outside Financing to a Minimum:
 Another very important thing is the fact that you should keep outside financing to a minimum. You see, more will be the amount of cash that'll be injected into the business by you as the owner, lesser will be the paperwork and bank reporting you'll have to do early on in the business.
 Don't fool yourself into believing that you can do everything on your own. Remember a successful small business always calls for the need of additional help and for that you should hire competent personnel. Moreover, once you've hired good employees, it's equally important for you to retain them.
 Finally, make sure of the fact that you use sales based or commission based bonuses. This is an important aspect for it provides an incentive for your employees to work harder and you in turn get happy employees which is ultimately crucial for a successful small business.
Keep in mind the 5 vital tips that have been discussed above and get the success that you and your small business truly deserve.