Everything you need to know about digital marketing strategies, be it analytics, big data, enterprise social media, cloud, mobile moments, quality content, public sector digital transformation, and more – all are discussed at digital marketing events. Some of the best digital marketing events deliver high-end workshops and interactive sessions, for the digital nomads.
Attend these events to get powerful insights on advanced digital marketing tactics, offered by top-notch leaders, that will make you feel educated and motivated. These events throw light on cutting-edge technologies in the digital space, which is required in this constantly changing digital ecosystem.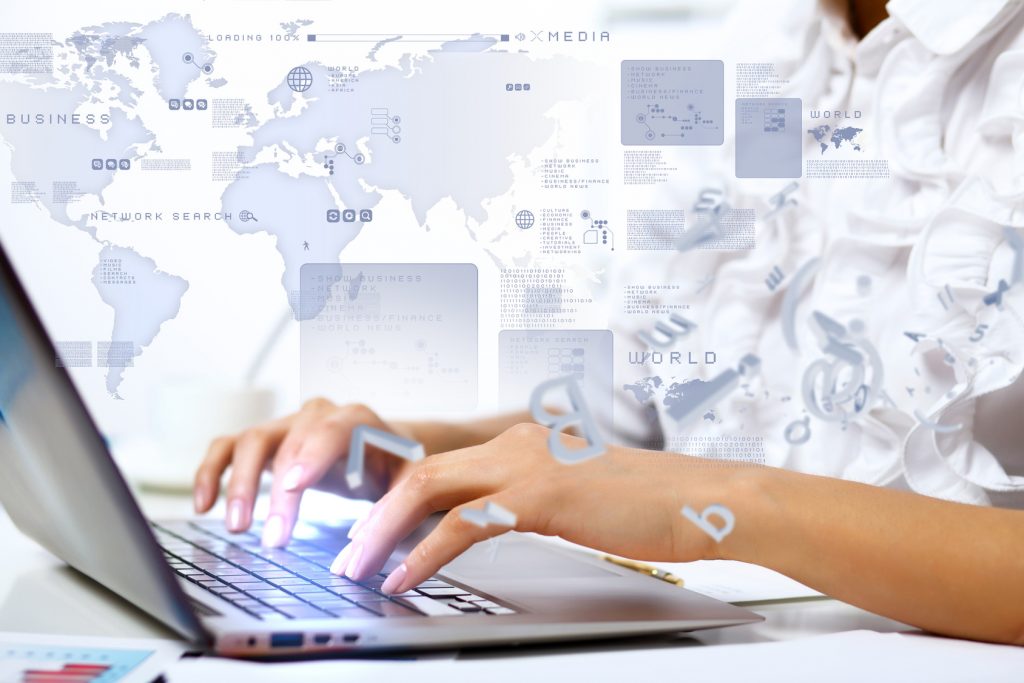 Witness an exclusive gathering of world-renowned brand managers, agency heads, digital leads, venture capitalists, entrepreneurs, chief executive officers, startup founders, and more. Hear these thought leaders, digging deep into the innovative digital marketing platforms, tools, techniques and methods, to step up business growth. They help overcome the challenges in the world of digital, thereby, allowing you to develop your digital transformation playbook for your organisation.
With interesting conference formats and real content curation, digital marketing events aim to clear the mental cobweb of the delegates present. Learning sessions between keynote speakers and delegates, with regards to digital adoption and acceleration, can prove to be really beneficial for the attendees. Listen to the passionate digital experts who deliver relevant and top-notch content, to digitally transform companies. Since the digital landscape is always evolving, it's becoming really important for businesses to keep pace with this ever-changing world of digital. Digital marketing events bring together well-known industry experts under a single roof, to address these key points and how to overcome the industry challenges. Some of these points include:
Identifying the technology requirements to develop a digital roadmap

Formulating new digital strategies and using various digital channels to implement them

Creating relevant and interesting content to engage customers

Managing and analysing client data and using it to customise communications/p>

Reaching out to the target audience and maintaining reputation in the market
Digital marketing events offer all this and more. Learn about consumer behavior, market disruptors and an array of new tools, that are discussed at the digital marketing events. Stay ahead of the curve. Ideate, brainstorm and network. Enjoy to the fullest and get enriched at these digital marketing events.
Be ready to get introduced to latest technologies which can influence data science and digital marketing landscapes. These digital marketing events focus on important tools which can keep you an edge over the others, so that you can drive the changes and innovation within your companies. It would not be an exaggeration to say that digital marketing summits aim to blur the lines between IT and marketing. They cater to both the marketing professionals and those who are tech-savvy. 
Get to interact with some of the world-renowned industry experts and leaders, talk to the senior digital marketers and discuss with them how you can amp up your digital marketing strategies to ensure your business ROI. You can talk about the burning issues in the world of digital, such as, quality in digital, how businesses must adapt themselves to digital disruption, what makes a great client, nation-wide multi-screen campaigns, and more. 
Broad spectrum of topics are covered at digital marketing events, such as mobile marketing, digital planning, digital strategy, search marketing, social media, digital adoption, data driven marketing, conversions, future of digital, and a lot more. With some of the greatest minds of the digital marketing industry under one roof, these events prove to be an exclusive gathering of leaders in digital media.  
Learn how digital is transforming the way consumers search, select, buy and discuss about products nowadays. Realise the impact of m-commerce customer base. Focus on customer-centric initiatives. Identify ways to improve customer engagement. These events can be an eye-opener for all this and more. 
If you are looking for improved digital marketing techniques that can help your business reach its milestones faster, don't miss such events. With TED-style seminars and conference formats, these events can be a lot of fun. If there are options of platinum and gold pass holders, you can register for those categories too, in order to be a part of special workshops or parties at the event. Listen to music, unwind and refresh yourself, at these parties. Connect with other delegates and exchange business cards, while taking a sip of your coffee or tea. 
Make the best of each and every moment at these digital marketing events. Niche digital transformation and marketing focused events, can be a great platform for the lovers of all things digital. Key takeaways for the attendees at these events include:
Effective tools which can help your organisations become smarter

Channels which can help in this process

Tips that can win more clients
So, be a part of these events. Learn, meet and grow.
Summary: Interested to learn about digital marketing theories and tools to keep pace with the changing digital landscape? Digital marketing events can be a great platform for you.
Author Bio: Sandra Jones is a digital marketer with over 15 years of experience in this field. She feels that digital marketing events can offer a broader perspective on digital adoption and acceleration in this fast changing digital ecosystem.