Coal has a variety of uses, both domestic and industrial. High volumes of coal are used today in a variety of industries, the most notable being the power industry. In the United States, most of the electricity produced is generated through coal, by burning it and then heating water to produce steam. Coal is also used in chemical industries, metallurgical operations, smelting, and manufacturing as well. Coal is also used to produce Coke, which is an essential high carbon fuel in many industrial processes.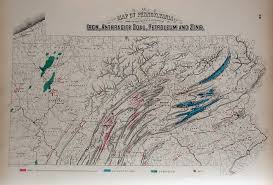 Different Grades of Coal
Coal is classified into different categories on the basis of its quality. High quality coal has a high carbon content while low quality coal has a low carbon content. The higher the carbon content, the better the coal will burn and the more heat it will produce.
The lowest quality of coal is peat, followed by lignite and sub-bituminous coal. Peat has a carbon content of less than 60%, lignite has a carbon content of between 60% and 70%, while sub bituminous coal has a carbon content of between 70 to 77%.
Bituminous coal and anthracite coal, on the other hand, are considered to be the high quality coal grades. Bituminous coal is of a lower quality than anthracite coal. It has a carbon content of anything between 77 to 87%. Coal with higher carbon content than that is anthracite coal.
High Quality Coal: Anthracite
Anthracite coal is the highest quality coal known to man. It has a carbon content of more than 87%, and generates the most amount of heat for an equal amount burned, compared to other types of coal. Anthracite coal is a suitable substitute for other types of fuel, such as oil and coke. It has a lot of demand in the chemical industry, as well as in the iron and steel manufacturing industries. Anthracite is also used to heat homes during winter.
Lehigh Anthracite
If you need coal for your business or for your manufacturing needs, consider buying from Lehigh Anthracite. Lehigh Anthracite operates an 8,000 acre mine in Pennsylvania. They have a large mining fleet as well as an efficient processing system, which allows them to make 300 tons of high-quality coal every hour. In a month, they make 50,000 tons of high quality anthracite coal on average.
Different Sizes
Lehigh Anthracite makes high quality coal in ten different sizes, from coal that is a fraction of an inch to coal that is the size of an egg (3"). They take custom orders as well- their production can be changed to suit your requirements.
No Boundaries
Lehigh Anthracite keeps a large inventory of great quality coal, of different sizes, at all times, which enables them to fulfill most orders in a small timeframe. Their efficient delivery system allows them to deliver coal to you, wherever you are, by train, by truck, or by sea. They can also deliver internationally.
Environmentally Sensitive
Lehigh Anthracite also believes that it has a responsibility to the environment. The Lehigh Anthracite operation is environmentally conscious. Any land that it mines will be restored to the way it was when possible.