Gone are the days where the entire family sat in front of a box on a couch and watched a show. In the old days, this was family time. Families would huddle together to see a show they liked together. You had few choices on channels or shows. With the advent of cable, families had many more channels and choices for shows, but, for the most part, they had to watch on a box in the living room together. However, today, families rarely watch shows on a box in their living room together. They watch on their laptops, smart phones, tablets and desktop computers. Occasionally, they might actually turn on the television. Even if you have a cable subscription, you are likely to watch different times or through different media. You can get more from your cable subscription if you use TV Everywhere Applications.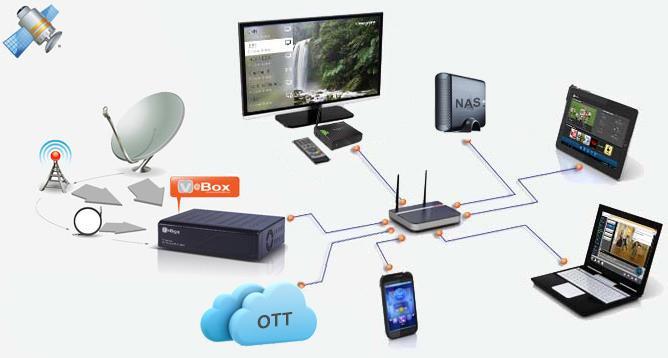 What Are TV Everywhere Apps?
According to Consumer Reports, cable companies, satellite distributors and television service providers are allowing people to watch movies and television shows on mobile devices, such as tablets and phones. Cable companies are offering a free app for people to download onto their mobile devices to see content they have purchased without resorting to Amazon streaming video or Netflix. Depending on the company and application downloaded, you might not have a full library of shows, but you will get enough choices that it is beneficial to do.
How Do the Apps Work?
Each cable company and service provider contracts individually for each channel and shows they want to offer on mobile devices. These contracts get into details, such as where the shows are viewable, what episodes, how frequent, etc. For example, if you like a show on Home and Garden TV, you might find that only shows are visible after airing on the regular network first or after a certain date. Then, the shows are available through the app on your phone. You can access what you want to see, where you want to see it and when you want to see it.
You can complement your cable subscription with these devices that stream shows on your phones, tablets and laptops. In many cases, you need a cable subscription. Consider making a DIRECTV package comparison for your choice.
What Are the Top Apps?
You can choose network apps or third-party apps. Consumer Reports recommends downloading apps from the channel you want to watch. Here are some of the best apps for watching television from everywhere and getting the most from your cable subscription.
ABC Player — This will allow you to watch the shows you love but have missed. You can do this for free with the app. You can sync your viewing history across all your mobile platforms via the cloud.

Cartoon Network — If you already pay for Cartoon Network on your cable subscription, you can download this app and watch the network's most popular shows, such as "Adventure Time."

HBO Go — It has the most extensive catalog of shows in its package. You don't have to go without seeing all your favorite original television series on HBO. As long as your cable subscription includes HBO, you can use HBO Go to watch whatever you want wherever you want.

DIRECTV Apps — You will get access to a number of different entertainment options for phones and tablets. You can use the NFL Package for football junkies or movie applications for hot movies. You also can watch your favorite cable shows through the app.

Roku Streaming — This small box, which is about the size of a flash drive, allows you to stream any cable or network show from any device. An article in the New York Times explains how Roku is helping to slash cable costs, making the hardware pays for itself in savings that aren't spent on cable costs..
These apps available in huge numbers and it is important that you pick one carefully. The right one depends on several things including your subscription and requirements.