Every bail bondsman and bounty hunter has their own tried-and-true pack for running down a bail jumper. They now balance old-school success strategies with making modern technology do the work for them. The most basic things almost every bail bondsman or bounty hunter has are the case file, a gun and a laptop. Fake business cards and uniforms to disguise themselves or their team for surveillance or to get close enough to catch a fugitive are also popular items.
Low Tech Necessary Gear
The basic gear that all bounty hunters carry is low tech, but why mess with a good thing that has been working for decades. Some of these essential items are
Flashlight – A full-size Mag-Lite is recommended. Anything else isn't reliable enough, and if all else fails a heavy duty Mag-Lite doubles as a weapon. Some bail bondsmen in particular prefer to have this prominently accessible in their office rather than a gun.
Handcuffs and leg shackles – No one has improved on these basic tools in at least 100 years, but every bounty hunter has them. The leg shackles are not used as frequently as handcuffs but can be necessary for transporting across state lines.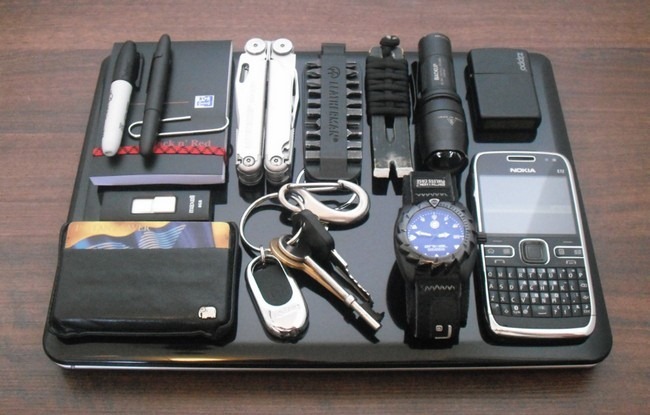 Pepper spray – This low tech basic remains a favorite even as high tech gear has also been added. Having options at their disposal gives bounty hunters flexibility to select the best item for the given situation.
Body armor, including a concealed bulletproof vest – There are two types of body armor recommended by most bounty hunters. One type is concealed and strictly about self protection. The other kind is protective gear but also functions to intimidate.
High Tech Gadgets
Taser or stun gun – These are alternatives to pepper spray and may be necessary to help subdue a more stubborn or dangerous criminal. The truth is few genuinely dangerous criminals are let out on bail to begin with so less likely to also jump bail, but it's better to be prepared for any eventuality, and like some body armor just having these items can be intimidating enough to garner cooperation.
Cell phone with camera – Cell phones are a given, but the camera is useful for sending in proof of capture to the bail bondsman. Body cameras are now also sometimes used to record surveillance.
GPS system & GPS tracking devices – GPS navigation systems help a bounty hunter get around, especially if they have to go outside the area they are familiar with. The last thing they need is to waste time getting lost. GPS tracking devices are a way to track the suspect if necessary. A bail bondsman might even use this as part of their agreement to cover the bail, a preemptive measure to discourage bail jumping.
Night vision goggles – Tracking and watching for the suspect can involve a good amount of waiting. To ensure they are seeing what they need to see, know how many people are present and more, night vision goggles are very useful. Metal Detectors – Metal detectors can keep a bounty hunter safe by alerting them to hidden knives, needles or other potential weapons.
John Keefe is a writer, blogger and professional bail bondsman in Oklahoma City, OK. John is passionate about sharing information online through his blogs, on youtube, and provides bail bonds services in OKC to his local community while working with C&K Bail Bonds OKC.