In modern scenario if you are not in the touch of internet you are not in the touch of your costumers, world and emerging new technologies. In short if you are not available on search engine with your business it means you do not exist anywhere. Not only existence, you need to create a brand of your business which should be entire time progressive. People should have trust on your brand which further helps you to create future customers.  You are needed to create a website if you want to make a strong base to gain this trust. A well developed and properly designed website is the base of showing your presence online, and with the help of this website you can achieve the desired goals which you have set for your business.
If you are new in the world of internet and just have planned to go online with your business, start with creating a new and well designed website. Analyses the work of other website and plan to give you website some unique web design.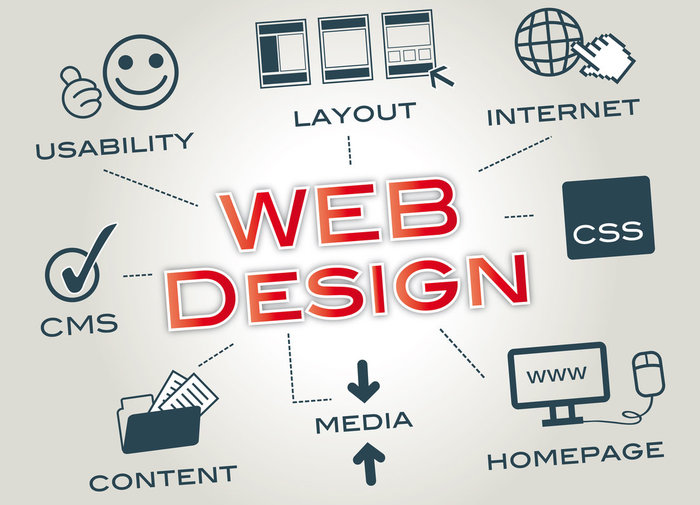 People first analyze the feature of your website then think about your services, so it is better creating the website outstanding. It's not easy but, also not so tough. There are several web designers available in the IT market, which are offering their services at affordable cost. After getting a suitable web designer, you need to pay attention on the features of the website. Here is a list of those features which can help you:
Content Font and Place:  there is several aspect of web designing on a website. It is combination of text, images, background and color combination.  Web designer should start with a relevant background; it should be broad enough so that text available on website not interrupts because of it. All the required images and text should be adjustable in presentable manner.  A good design will keep the text in readable manner and visitor will get desired information ASAP.
Link and Sub Link of the Website:
People get you website on search engine, and once they reach at your website they visit the website thoroughly before taking your services, so every that link and sun link should be designed perfectly if you want a good traffic on your website. Every design aspect should have coordination with other so that flow looks professional and well organized. In some of the website links comes automatically by clicking on a particular icon or button, but in some website they are given separately and highlighted perfectly so that visitor can be guided at best level.
Navigation Design and Presentation of the Graphics:
Proper navigation design makes a base for user experience with your website. There are several navigation aspects which are designed to make user experience good with a specific website. These help them make the experience good with your online existence and help them to become your regular costumer.
Graphics are also designed to make website more attractive and useful from both user and owner prospective. Web design has such several wonderful aspects this is the reason why this art is highly appreciated in nowadays world.