A primary motivator for a business is beating its competitors to market in every way: with innovation, products and customer service. As cloud computing has developed, it's been a means for businesses to outsource responsibilities to a cloud vendor so that they can better focus on running their companies and making themselves more competitive. When it comes to storage, cloud databases, which involve storing data online instead of on physical servers, are simplifying database management and giving businesses that sought-after competitive edge.
Businesses are also embracing cloud database management because of its efficiencies in performance and cost. A cloud database allows businesses to take advantage of its architecture as a shared online resource, while benefitting from pay-as-you-go pricing. They can also utilize these services without having to constantly train and hire IT staff with the right skills, or invest in new on-site hardware. Cloud databases are becoming so prevalent throughout the IT field that 2013 was predicted as being the year of the cloud database.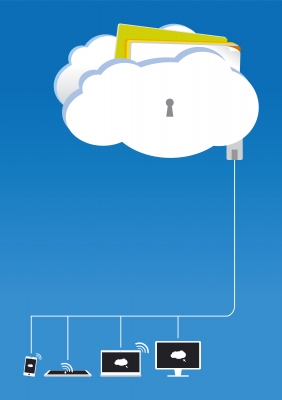 The Cloud Strategy for Databases
Traditionally, businesses have had to maintain multiple databases covering different aspects of their activities. For example, a business may handle a high volume of merchant accounts, a highly geographically dispersed sales force and a complex payments program. The weight of this database management could very well impede a company's competitiveness.
A cloud database, however, can organize company data together on a single, uniform and scalable platform. It can help employees and management work cooperatively, reducing delays and miscommunications. Colleagues can better share information, with the end result being improved operational efficiencies.
Businesses can even choose between different types of storage, which offer distinct kinds of performance and price. Standard volumes of cloud storage target everyday storage needs, which are typically large volumes without speed requirements but with great performance demands. A strategy that uses solid state drives, or SSD, is better suited to applications with quick access as their top priority. Additionally, cloud database applications are scalable to accommodate new products and services.
Cloud Databases Gain Strong Backers
Although businesses may already be sold on the benefits of cloud database applications, they may be more willing to join in as industry giants affirm the technology with new commitments. Tech leaders Oracle and Microsoft recently gave cloud databases a strong vote of confidence by banding together to ensure Oracle's software runs on Microsoft's platform, Azure. Before that, Oracle put aside its rivalries with cloud provider Salesforce.com and they've fused the Oracle platform's applications with Salesforce's finance and human resource cloud-based applications.
Benefits Outweigh Risks
Despite all the advantages of shared Internet computing, enterprises place a premium on their data. The risk of having this data breached keeps some businesses from taking the cloud database plunge. However, certain methods can be used to secure this cloud database, and cloud hosting providers are implementing the best available security practices. To reduce the threat of risks, enterprises can use a combination of private and public clouds, using each for different storage needs.
As businesses discover the efficiencies of cloud databases, the technology will not only help them get to market faster, but create new business opportunities. Cloud-based databases mean more innovative applications that allow businesses to improve their competitiveness, and pay-as-you-go models allow businesses to start small and progress as their needs dictate. The point is to get started.