A video platform can work wonders for your business. It can help you increase the effectiveness of your training, improve your communication with your employees and clients, and also help push your company towards standardization as multiple parties work together in developing content. But, like with most everything in life, there is rarely a "one-size-fits-all" solution to your business video platform needs. As such, you need to research what each video platform program or provider has to offer, and which of the options available to you will best meet the needs of your company. Consider the following factors as you're doing that research: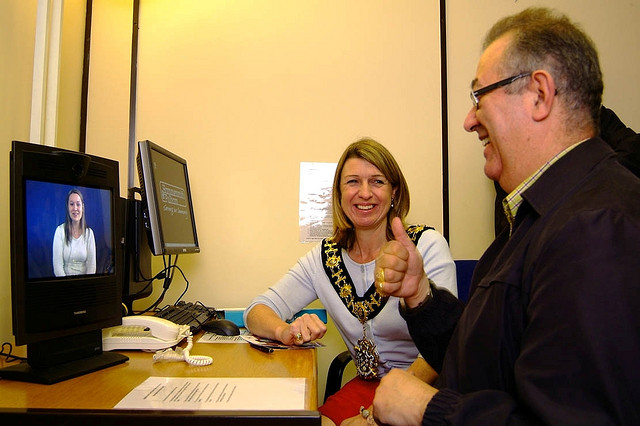 Content
Any video platform is only as effective as the content that's available on it. Your purpose in implementing the platform should be well defined. With U.S. companies spending over $125 billion in corporate training programs annually, and with 2013 being the first year that spending on online advertising is projected to exceed television ads, knowing how you want to structure your online video content is essential to maximizing the benefits of the platform. Will it be primarily a training tool, be used exclusively for advertising, or both?  You'll also want to know if you can create your own content, or if you'll be restricted to only using the provider's formats or templates, or if the provider will also function as the site administrator or if that will be left to you. Some managers prefer to be hands-on in developing anything that they'll be putting their name to, while others are OK allowing someone else handle tasks for them. You'll need to consider how the services the provider offers work with your managerial style.
Time
Building on the point of managing the content, you'll also want to consider the time that will have to be dedicated to that aspect. Some video platform providers will also offer management services, or some business operations are small enough that managing video content is a function that can be incorporated in an existing employee's responsibilities. But where that's not the case, this responsibility can soon get overwhelming. Remember, a video platform is supposed to make doing business easier, not more difficult. If managing the video content on your platform will be left exclusively to your company, then it's important to weigh the potential benefits that incorporating the video platform into your business will do for you. You'll often find that those benefits will easily justify having an employee dedicated to that function.
Compatibility
Finally, you need to ask yourself what unique challenges your business faces, and how to tailor your video platform to accommodate those issues. Certain companies, like those involved in healthcare or government agencies, have confidentiality issues to consider, and thus need to be mindful of how information is shared across the platform. Others, like sales agencies or entertainment companies, need to have broad public access to their content. Look at the manner in which the provider or program you're considering makes your content available. Is it password-protected? How quickly can content be made available?
As your business works to keep up with your competitors, it's important that you're using very tool at your disposal to accomplish that purpose. A video platform where you can upload your business videos for employees and clients should be one such tool that will help increase your operational effectiveness.
Article courtesy of Charlie McCarthy of The Marketing Robot. Follow him on Twitter for more industry updates about social media, tech, tips and tricks for marketing and advertising as well as what's hot in the streets of the tech world.
Image License: Creative Commons by Montage Communications