You have probably heard about the wide array of cloud contact centers that can provide you with the same features, tools as well as capabilities as traditional call centers that we used before.
The main difference is based on IT features, which means that the contact center is the public cloud instead of in the office or data centers.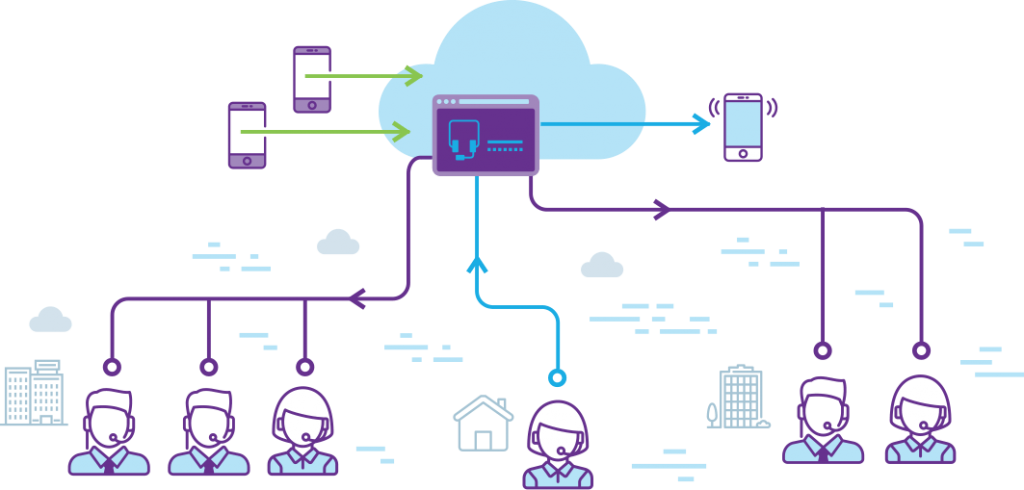 Even though this particular distinction is not something that contact center manager treat as relevant, it can easily provide you with numerous benefits especially when it comes to security measures that you will have through working together.
You will be able to get assistance from a 24 hour call center that will work on a different deployment model than conventional ones, and you will be able to gain these benefits:
1. Ability For Rapid Deployment
As soon as you implement the latest technology within your department, it means that you will be able to overcome more roadblocks than before, which is important for raising overall profit.
Building an in-house cloud answering center for customer service means that you have to conduct a significant investment for getting storage access and resources, apply appropriate configurations, install software and test technology in real time.
This particular process is time-consuming and can last for months and even years, while you can outsource contact center and implement appropriate technology as soon as possible so that you can stay ahead of your competitors.
By starting a cloud computing or finding a center that features this particular technology, you can avoid delays because most companies will provide you numerous out-of-the-box solutions that you can implement and reduce the time needed for certain mandatory processes.
All applications will be ready to go, and you just have to create access between you and the provider you decided to choose. Everything will be ready and transparent and just a few clicks in front of you. There are no needs to install and buy new software and hardware.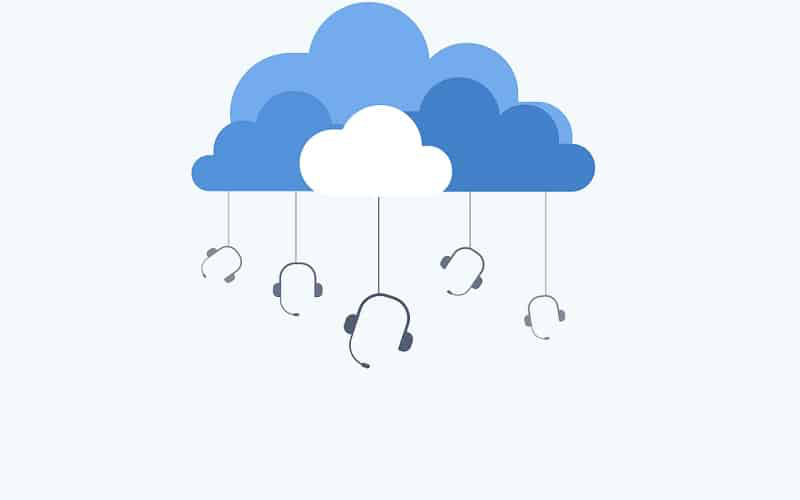 2. You Can Increase Scalability
As soon as you find appropriate contact center, you will be able to increase scalability, but only if you choose right and as you should.
Therefore, if your department cannot handle customer support and satisfaction is something that your business line requires for consistent profit, you will have to change the technological perspective of your business and service you outsource.
You can provision resource that you can spare so that you can find a professional provider that features the latest configuration, which will speed up the process of finding you so that your customers could remain happy due to great responsiveness.
Click here if you wish to learn more on what scalability is and how to improve it in overall for your business.
As soon as you add the latest technology to your customer's service systems, your resources will wait for you in real time so that you can analyze every single call and determine your team's effectiveness.
Imagine cloud as one massive data center that features an unlimited amount of memory so that you can gain immediate access to call logs and everything that will help you improve customer support overall.
3. You Will Hire Remote Agents
Remote agents are a much more efficient way to use them, especially in modern contact centers. Therefore, you should choose the provider that features remote agent program, or you can choose them separately through various freelance websites that will help you along the way.
That will allow you to expand hiring range and gain better customer service without paying a hefty price for it. You can use it to expand globally, and find candidates that are on the other side of the world because through cloud contact service, you will have all these conveniences.
The main disadvantages of remote agents are technical ones because it will be challenging for them to connect if you have centralized contact center app that doesn't feature some networking tool such as a VPN for more convenient service than before.
That is the main reason why most businesses choose cloud call center as the simpler option since these applications that you will gain as a service is convenient for agents from all across the globe to connect and use it wherever they may be, only by using internet connection.
4. You Will Expand Business Continuity
Without a functional and professional call center, your business would have to find specific and individual ways to reach all customers promptly.
If you've found out that in-house service is difficult to manage, you will understand why you should conduct another perspective that will save you both time and money in the long run.
For instance, imagine that you hire a contact center that features centralized data system on their premises and some disaster strike that creates havoc and leave center damaged and unavailable.
You will need to wait for weeks to restore your data and even then you may not be completely successful.
When the contact center is in the cloud, you can rest assured because everything will be dynamic and in real time. The worst thing that could happen is the unavailable server due to regular update, which is usually a few minutes long.